As marketers on the CEO's staff, we are often asked the question "So, what's working today in the world of marketing?" Unfortunately, I've found too often that the answer an executive seeks is guidance on which marketing method (i.e. on-line, off-line, email campaigns or social media) their organization should use. But the answer that I share is that there should be much more focus on developing a great strategy regardless of the chosen marketing method. I encourage executives that by developing and implementing great strategy, the probability for success will be greater than focusing on questions such as "on-line or off-line – which should we choose?"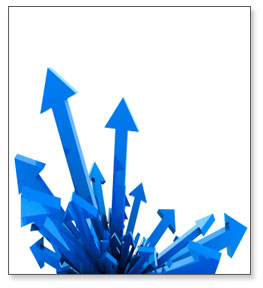 I've seen the unfortunate impact of inordinate focus on the marketing method and insufficient focus on the strategy. Unsatisfactory results can lead to an incorrect conclusion that "marketing" does not work. But that need not be the case. While it is easy to state what makes a great strategy, the challenge is in its actual development and implementation.
Here are five basic components that I've used across several organizations and industries to make marketing work more effectively and successfully:
1. Who & Where - great marketing strategy begins with knowledge of who your customer is (demographics - target market) and identifying the best places to reach them (media/audience assessment).
2. Understanding - great marketing strategy continues with a deep understanding of your customer's needs, aspirations or pains. How do you determine that? You ask them – and there are many ways to do this.
3. Value - great marketing strategy's next challenge is to present your value proposition in such a way where your customer will believe that you adequately address their needs, aspirations or pains in exchange for a fair and reasonable price.
4. Relevance - great marketing strategy is relevant – make sure your message speaks to where the customer "lives" and that your message matters to them. As Peter DeLegge (publisher of Marketing Today) states "Marketing relevancy takes a lot more effort, but the rewards are in the results."
5. Compel - great marketing strategy concludes with a compelling reason to act – NOW. Give the customer impactful incentives to engage with you today.
Strategy begins with translating the CEO's vision into a market based growth plan. I encourage executives that by first focusing their organizations on great strategy, they will succeed regardless of whether their marketing is on-line or off-line, old school or new school. Then question won't be "What's' working in marketing?" but "How can I develop and implement the next great marketing strategy?"
- Bob Derr, Partner, Jacksonville, FL