Back in 1992, Mike Jefferies, the CEO of Abercrombie & Fitch Co. had an "Ah-ha moment."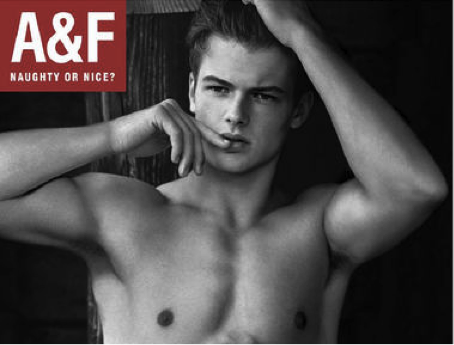 He came to the realization that he could reenergize the Abercrombie brand from a traditional, high-quality clothing retailer to a "teen emporium where sex meets Ivy League" and give the consumer what they want (Bloomberg Businessweek). But recently the brand is beginning to falter, due to increased competitive activity, shifting consumer needs and the economy.
So what can a CEO or business owner learn from this?
A CEO or any business owner must always think about their brand / service offering in relation to the customer / consumer needs. Having this profound understanding of your customer / consumer can lead to the creation of consumer insights or these "Ah-ha moments."
What exactly is a CONSUMER INSIGHT?
An insight is an idea resulting from a deep understanding of your consumer that you leverage into a competitive advantage (the "ah-ha moment"). An insight is typically an unmet need that can be addressed in a new or better way. In the case of Abercrombie, they were able to capitalize on the idea that being cool, hip, quite frankly, downright "edgy" is appealing to teens and twenty-somethings. They were able to capitalize on this beginning in 1992 and grew the brand from $85 million in sales to over $4 billion in 2012. Not a bad result for identifying and capitalizing on an unmet need.
The challenge is to think deeply about your consumer / customer and how they interact with your product / service that produces these "ah-ha moments."
How to develop Consumer or Customer Insights?
To develop this profound understanding, you need to think about how your consumer interacts with your product or service in the three phases of the purchase cycle. Answering questions of what is happening and why, and, more importantly, the "so what?" helps to lead to consumer insights.
Pre-Purchase Decision – Before a buyer decides to purchase your product or service, they need to be aware of your brand and then determine whether it will meet their needs.
Category and Consumer Segmentation – How big is the market? What segments are growing? What are the rational and emotional needs of your consumer? What are substitutes for your product? What are the major barriers to entry?

Branding – What share does your brand hold versus the competition? What are the awareness, penetration and loyalty levels for your brand and the competition? Is your brand differentiated vs. the competition? How does your (and your competitors') brand fit the consumer's needs? Does your brand convey a benefit? What is the image of your brand? What functional and / or emotional benefits does your brand convey (vs. the competition)?

Communication – Are your communication efforts persuasive? Does your target market know about your product or service? What type of media does your target audience interact with? What other influencers are important to the purchase decision (i.e. word of mouth, experts, children)?

Distribution - Is your product available where your consumer shops? How many items do you have in distribution? Do you have enough items in distribution to make an impact? What is private label's brand image at the store? Which retailers are critical to the success of your brand? Do you understand the Retailer's shopper needs and how your brand fits those needs?
Purchase Decision – Once deciding to purchase, it is important to ensure your understanding of the factors that impact the consumer's decision at the point of sale.
Pricing and Promotion – Is your product priced competitively? How price sensitive is the category you compete in? What percent of consumers buy on promotion?

Packaging and Merchandising – How effective is your packaging at communicating your brand image? Does your packaging break through the clutter? What triggers a purchase? Is the purchase a planned purchase or an impulse purchase? How long is the purchase cycle? Are there complementary purchases that would result in cross-merchandising efforts?

Retailer - How does the retailer view the category? Is it a traffic builder, advertised item?
Post-Purchase Decision – Once your consumer makes the purchase, how do they use or interact with your product or service.
Tasks and Activities – Is the task or activity that the consumer is performing a positive or negative? Where do these activities occur? Is the purchaser the same as the user?

Usage and User Behaviors – What is the profile of the heavy, medium and light user? What triggers the usage occasion? How often is it used? How is it physically used?

Benefits – What are the rational and emotional benefits of using the product before and after use? Are there any unmet needs?
At each phase, it is also important to understand the potential impact of macro factors on your product or service. Macro factors include the economy, emerging technology, changes in legislation, social, political or environmental factors, changes in demographics, socio-demographic make-up of your target audience, etc. In the case of Abercrombie, the economy, increased competition (at lower, more affordable price points) in combination with the "connected consumer" (consumers who use the internet and mobile devices) is shifting the game.
While this list above is not exhaustive, it is meant as a springboard for thinking deeply about your consumer / customer and how your product or service fits their needs.You probably won't have the answer to all of these questions, but knowing what is important will lead you to the type of strategic marketing research that will help to further develop your understanding of your consumer.
Having a deep understanding of your customer/ consumer can lead to strategic insights that can help turn your business around. Look at Abercrombie. It's been a very good run for them for quite a few years. The question is whether the ride is over.
What "ah-ha moments" have you had on your business?
Follow Chief Outsiders on Twitter @ChiefOutsiders