Today's blog is by guest blogger Melissa Monson. More information below.

We quickly forget information given to us in words and numbers. We remember information best when it's humanized through a face or human form. Even a traffic WALK sign has a stick-like figure walking. Remember to use picture visuals to stimulate your audience and hold its attention. Steve Jobs had to learn, and he became a master at using visuals to sell the Apple story.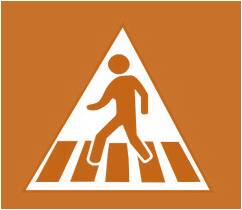 Images of The Mind
Albert Einstein said his most original ideas came to him in mental pictures, not words or numbers. We all use mental pictures, but only a small percentage of us are superb at it. The most common use for imaging is to help us understand a verbal description. We listen to words and picture what the words represent. Take a tip from motivational speakers and call upon the audience's imagination to help you deliver a memorable speech.
Who's Laughing Now?
Women and men react differently to humor. Women respond to soft humor involving puns, wordplay and relationships, while men are drawn to aggressive humor such as slapstick. To use humor and be effective, know the makeup of your audience; are you speaking to employees, investors or your board of directors?
Sit or Stand?
To make a point, do it standing. We use gestures more naturally and speak louder and more clearly. Standing makes you feel more powerful, and you and your message will become the center of attention.
Take Off and Landing
The take off and landing are the most risky parts of any flight. The same goes for a presentation. The beginning and end of a presentation are rarely given the attention they deserve. Here are some proven ways to successfully start a presentation: a joke, a question, a quote, a recent company event, an exercise—or just start, because people don't expect it.
Find Your Natural Style
Most CEOs likely spend 95% of their speech preparation on the content, so too little time is spent practicing the actual presentation. Remember that the CEO is selling himself and delivering the information. Set aside time to practice the presentation and develop a style that works for you. The more at ease you are with the material and yourself, the more relaxed your audience will be—and the better they will be able to hear your message.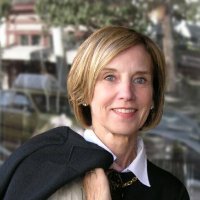 As founder and president of MONSON Communications, Melissa Monson has a storied track
record helping those in the global business community—from startups and individual
executives to private companies and corporations—meet both the strategic and tactical
challenges of developing and presenting strong and persuasive communications. She writes
regularly about communication issues on her blog at www.notesintoimages.com.