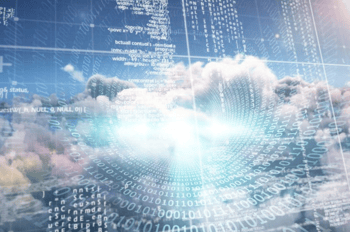 It would be an understatement to say that cloud computing has been anything short of transformational. It is both the predominant computing infrastructure in use today and a key go-to-market model, through which software and underlying data are delivered on-demand to users via the Internet.
The companies, products, services, and even people that comprise cloud computing, can best be thought of as parts of an ever-growing and changing ecosystem. Technology companies, including startups, are presented tremendous opportunities for growth leveraging such an ecosystem. They can now access huge compute infrastructures, once reserved for elite mega companies, without having to spend millions, and through Software as a Service ("SaaS"), instantly deliver products to a world of potential consumers that not too many years ago would have been nearly impossible to acquire and certainly expensive to service. This democratization of access has opened the doors to thousands of small companies looking to scale users, and eventually revenue. Yet approximately 60% of SaaS startup companies fail. What are the 40% that do succeed doing differently?
I'll respond by suggesting that to equate a software company's probability of success to its SaaS capabilities misses the mark. Just attaching the label of "SaaS" to a company doesn't adequately describe its brand, its complete business model, its relationships with customers, the markets it serves, or its revenue potential. At the other end of the vendor spectrum are hardware vendors playing in the cloud space. Those building custom appliances or products that while addressing a specific need around a specific workflow, may find themselves competing against firms embracing newer business models, also framed in cloud computing yet presenting new scalable and elastic infrastructures as opposed to point products. So how should growth oriented CEOs, be they hardware or software focused, or perhaps both, be thinking about when creating the best products or services, leveraging the cloud?
I've written an E-Book intended for CEOs and their respective marketing teams of technology companies, be they hardware or software led. It's intended to provide practical Marketing insight to those looking to navigate cloud computing business models. I'll provide a 360° view, sharing the various perspectives of ecosystem participants in this changing space. For example, how a hyperscaler cloud provider sees its hardware architecture roadmaps and sourcing models might be vastly different than a traditional server OEM's perspective. And yet both could be ultimately competing for the same piece of business. We need to think about it from the ultimate customer's perspective. In fact, understanding perspective from a wide range of different vantage points be they the customer's, or supplier's, in the cloud ecosystem is necessary.
To continue reading, and access the E-book, please click here.