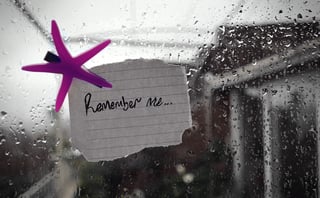 Vacations can be just as fun to plan as the actual trip itself. Personally speaking, I spent two years looking for the "perfect" RV for my family needs. After much research and debate, I decided to go with one of the more expensive manufacturers, based on the build quality.
After several test drives and much comparison, I was finally ready to make the big purchase. I drove into the dealership, picked out my new ride, and envisioned myself in the driver's seat, cruising to picturesque vacation spots like the Grand Canyon and Yellowstone. Pleased with the sales experience, I drove away from the lot in a state of consumer bliss.
As with all products, though, the RV eventually had a service issue. It unfortunately effectively disabled the vehicle. It definitely wasn't what I expected after such an investment and short ownership! Thankfully, it was under warranty – but the repair proved elusive to the dealer's service team.
It was impossible to find a responsible party at the dealership to help push the progress. The website provided only vague details about the management team, but no contact information. No one seemed interested in helping me. Frustrated and desperate, I decided to take matters into my own hands and contact the CEO of the manufacturer.
The CEO of the manufacturer stated on his website that his objective is to innovate customer service. Easy contact would have been helpful, I thought. I emailed him about my issues with the vehicle and the staff. While he didn't reply personally, he did delegate my request to a senior member of his team. Within hours of receiving a call, seven weeks of issues were vanquished in a matter of moments. I was finally feeling better.
The High Stakes Game of Customer Acquisition
While it is unlikely I will need to replace this vehicle in the near future, I am part of the target demographic of its purchasers. I know a variety of people that would be interested in a small, high-end RV, and I have this company's product on display regularly. By following up with me after the issue was closed, they would have not only made me feel good about my purchase, but it would have also been more likely that I recommend them in the future. After all, products fail and services have issues. It is how these issues are solved that truly matters.
If your customer has a complaint about your product or service, what happens? Do you have a plan in place to ensure that customer returns? If not, will they recommend you? Not sure?
The process of acquiring customers is time consuming for everyone, but it is absolutely necessarily. Invesp notes that it costs five times as much to attract a new customer than to keep an existing one. Utilizing customer service and follow-up strategies can help your company drive up customer loyalty and retention – so you don't end up like the RV company.
Following Up with Our Customers
The good news is, you have a wide variety of technologies available to you to ensure timely follow-up. From reminders in our calendars, to email, CRM, phone and standalone applications, many of today's programs will simply automate the process for you. So why are businesses still not doing it?
This phenomenon may be a result of our busy lifestyles. Once something is off our radar, we tend to move on. But do your customers? If they move on, have they done so feeling good about your brand? You might think that your business is transactional, and that there is only one sale. However, in our world of instant feedback, with sites like Yelp and Facebook giving our customers a broad pulpit for their opinions, unhappy customers may continue the conversation even after we have stopped. There is good news. Customers will also freely leave feedback with positive comments about our brands, too.
Ensure that you're investing in getting the right feedback. For instance, if you personally contact an unhappy client, and invest the time to understand their viewpoint, you stand a much better chance of doing further business with them – and their social ecosystem. In the process, you also will learn about your own current procedures, which will help you to strive to do better the next time.
Customer Referrals
A recommendation or referral from customers is one of your most valuable sales tools. A closed-loop relationship with your customers has many benefits, in addition to reducing your cost of sales. Once your sale is complete, what can you do to close the loop and understand what happens next? The key is to follow up.
There was no follow up for me in the case of the RV. The loop was not closed. In the background, the CEO might have been advised about the situation, but I really don't know. The manufacturer and dealer lost a chance for more revenue.
To help combat any negatives, don't be afraid to ask for a referral. Customers like to tell others about how they've made good decisions. And your online presence is important – Biz Journals tells us that 88 percent of people trust online reviews as much as personal recommendations. If a client doesn't want to provide a referral, ask them if there is something missing in the service you provided – just another chance to better know your customer.
As senior leaders and owners of businesses, I sincerely challenge you to look at how you follow up now – and how you can do better in the future. Close that critical loop with your customers. The process is a simple way to obtain precious firsthand market research, explore how your policy and procedures work in practice, and understand your employees and culture. Plain and simple, it's just good business.