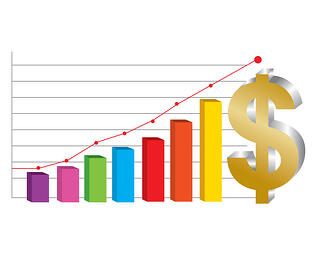 As the B2B world of revenue generation continues to experience longer sales cycles, it is getting harder to keep your market momentum–let alone grow. There are more stakeholders involved in buying decisions, and the pace of change in the market is accelerating. Three years ago, the average number of stakeholders involved in the buying process at the typical midsized organization was four. Kathleen Schaub, vice president of the CMO Advisory Service at IDC, says that number has increased to six or more. Large enterprises experienced the same shift as their medium-sized brethren, although not as pronounced, while small organizations stayed about the same.
Additionally, today's CEO must work across the organization to ensure the total customer experience and buyer's journey is optimized and differentiated from competitors. Couple these dynamics with the fact that the buying process has shifted from sales-driven to buyer-driven. Buyers are now completing 50% to 60% of their research online before they ever engage a sales representative. In addition, third parties—such as bloggers and the creators of user-generated media—are having a greater influence on corporate reputations.
This all points to an ever-increasing need for a dedicated marketing executive working hand-in-hand with a VP of Sales enabled to zero-in on sales execution. Enter the Chief Marketing Officer.
CEOs are shortchanging themselves if they really believe that a singular VP of Sales and Marketing can simultaneously execute the strategic marketing initiatives while resisting the pull of monthly sales goals. The short term revenue focus will unnaturally drive 12- to 18-month marketing strategies. You wouldn't ask a man to read a book with a telescope or explore space with reading glasses, so why expect your head of sales to do the same?
A CMO can bring more than an email list, database or an appointment-setting program. Effective CMOs build modern demand generation machines. The key ingredients include a target market definition, compelling value propositions, ROI tools, product positioning and a seamless marketing and sales funnel, among other essential steps in the process.
The sales executive, while dealing with more complex and longer sales cycles, is also challenged with a greater task in developing their sales' talent. Years ago, experienced sales people were well-trained in the art and science of selling from their entry level corporate sales jobs and their training programs. These comprehensive sales training programs really don't exist the same way today, resulting in a sales talent pool with little to no formal sales training in their backgrounds. Today's entrants to the sales profession often have had to learn how to sell on the job or by reading books and finding a mentor. This puts the need for developing the sales process and sales skills squarely on the VP of Sales to drive productivity, customer satisfaction and forecast accuracy.
As an executive who has worked in all three organizational constructs, (CMO, EVP Sales and EVP Sales & Marketing), I can attest to the challenges of trying to manage both functions amid such changing market dynamics. Finding the balance between the drive to deliver the monthly plan while keeping an eye on the 12- to 18-month outlook for the product marketplace at the same time represents a real challenge. It is only natural that the longer-term activities get lost in the wake of the short-term revenue deliverables. After all, any VP of Sales knows that if they don't "hit their numbers," they won't be around to worry about what the marketplace for their products looks like in 12 months. And all of this comes at the expense of what the CEO wants most: GROWTH!
Think you can't afford a CMO? What you save in the short term will shortchange your own growth.