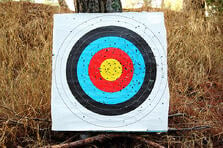 In today's digitally empowered world, it's tempting for businesses to take a "ready-fire-aim" approach to marketing. In some cases, it almost seems that the philosophy is, "throw up a Facebook page, send out a quick eBlast and wait for the customers to come pounding at our door."

Indeed, the proliferation of tech tools that promise low-cost, effortless marketing can be enticing to people who lead with their gut instead of their head. For an illustration of how many such tools are on the market, click here for a "supergraphic" that highlights just the first several hundred.

With the economic recovery in full swing, such a laissez-faire, "I-want-it-all-now" approach to marketing can be not just haphazard, but in fact downright costly. A recent Gartner survey of chief marketers of larger companies found that fully half of them planned to increase their spending on marketing in 2015. Anecdotally, I am seeing the same thing happening with small to midsized companies. I am concerned that too many of those companies are focusing their efforts on the marketing "stuff" they need to do and not investing enough resources in nailing the basics of go-to-market strategy.

These basics include making tough decisions about where, how and when to compete; determining "best-fit" customers; determining how to differentiate a company, its products and services; and forging the most efficient path to the customer. With all the tools available to small to midsized companies fueling this expansion, it's the ones who get these basics right that will most effectively connect with customers, grow their profits and out-market the competition.

What does that game look like for your company? Are you a multinational with hundreds of SKUs and multiple customer targets, or a less complex organization supporting one brand and one product and one customer type? Determining your marketing approach requires a well-thought plan based on a sound strategy and solid answers to these critical questions about your business model:
What are the most effective channels to market? Should you market directly to consumers? Or sell through partners? Where and when should you use direct sales to develop prospects, and where do online sales fit in?

If you do only one of these things, is there an opportunity to expand to another channel? What's the best mix?
Do you have a full understanding of your marketplace? How comfortable are you that you have a solid view of the market? Do you have intelligence on both existing and potential competitors? Is there a clear path to success in your industry? How high are the barriers to entry?

Are you at risk from new players entering the market, perhaps with non-traditional solutions? Is this already happening without you knowing?
How comfortable are you that your products/services offer unique value?

Do your existing and potential customers understand that value? Do they value the things you think they do?

How do you demonstrate how you are different from other options your prospects and customers can explore? Do they really care about these differences?

How well do you really know your customers and how they work? Do you have a thorough understanding of how they make their decisions – how they gather information – and who else is trying to get their attention? Where do they go for insights, information and advice?
Have you segmented and prioritized your customers based on degree of need, fit for your offering, propensity to buy, total opportunity, buying process, profitability or some other measure or do you treat everyone the same?
How known are you among current and potential customers in your target market?

How does that compare to your current and potential competitors?
Where will your future growth come from?

Will it be from the same products, services, customers and geographies of your past growth? Will you forge new paths, and if so, how?

How will any changes in these areas affect your profitability?
If it seems like these are fairly fundamental questions that get to the heart of your business model – you're right. But too many companies move forward, spend money and execute programs without answering these fundamentals. They risk wasting time, money and opportunities to truly drive revenue profitably. Plus, they too often find they've wasted a prospective customer connection by not having the right message available at the right time for the right customer type. The companies that take the time to gather the answers to these questions and effectively use them to plan – before they invest in marketing tactics - make better decisions regarding the best approach to the market and typically see better results.
If you are not comfortable with your answers to the questions above or find yourself bewildered by them, you don't have to face the next steps alone. Consider engaging a strategic marketing resource who can help you set the appropriate go-to-market strategy to meet your company's goals, prioritize opportunities and define the resources required to capture them.
With the help of such a resource, you can assemble a solid plan to capture that opportunity along with the measurements needed to understand when, where and how to make adjustments, as well as to understand/demonstrate financial return and future investment. Remember, you're not looking to build for speed – it's important to style a marketing plan that can endure the test of time.