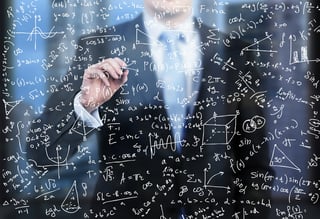 For the CEO who is finding success to be elusive, it's tempting to imagine that somewhere, out there, is some secret formula or quick fix that will end the struggles and return the money to the bank account and the happy times to the boardroom. With only one-third of businesses able to survive more than a decade, it's easy to understand the desire for fantastical thinking.
As a fractional chief marketing officer, I have the opportunity to encounter a variety of businesses that believe that just one ingredient stands in the way of sure sales success. Frustrated with declining or stagnant year-over-year revenues, many of the CEOs I speak to are on the hunt for that "magic spark" that will somehow propel them forward out of their misery.
Unfortunately, there is no magic to revenue growth. Since the fiscal quagmire likely has resulted from a long-term, festering problem, it is likely a myriad of factors have contributed to the malaise.
As a case in point, I recently was in discussions with a retailer in the automotive services industry about its specific revenue challenges, and about how to build a plan to restore its luster. The company's lack of revenue growth seemed to originate from a perfect storm of factors: a sluggish economy within which they operated; fierce and well financed competition, and a lack of customer loyalty. Three formidable challenges in a fierce battle to gain market share is a tall order on a good day. The executive team wanted the recipe for a communications plan that would drive consumers to their locations.
A good starting point, in my view, is to gather market, competitor, and client insights, and to triangulate from there. With the automotive services company, when I started scouring for customer insights, I discovered sketchy client reviews citing issues across the board from pushy sales people, sloppy service delivery and a lack of consistent service across their many centers. In a space where 84 percent of consumers say they trust an online review as much as a personal recommendation, this can be a fatal flaw.
The Executive team's view, however, was that all the providers in their market segment had terrible reviews and it was a price race and there was no loyalty in the business. Further, with it being a high-turnover business, it leaves little opportunity for one provider to differentiate in the space.
The Executive team – in my view – couldn't be more wrong.
When you are in a commodity business, it is even more critical to find the special sauce that you uniquely deliver, and that matters to your clients. Who thought that today that coffee consumers would be shelling out $3 to pick up a tall brewed Sumatra at Starbucks? Dealing with client perception of your service shortcomings and your product or service strategy comes before spending on a Marcom plan to drive traffic. Driving traffic to a subpar consumer experience will just result in more visibility on social media about the disappointing experience – scary, since 85 percent of those who take to the web to document a bad experience say they are doing it to warn others against using the company. So, clearly, Job 1 is fixing the customer experience.
When what you sell is a commodity, it is critical to seek your differentiation in how your client BUYS, SHOPS, USES or DISPOSES of the service or product. This will help you to understand and address the friction points in how your customer engages with you. Then, you must determine how to differentiate on those aspects, and then communicate in a compelling way.
Here are some examples of how consumer businesses have transformed the way consumers view their product at each of these four stages:
BUY: Starbucks is largely growing their business now due to the app and pre-order options where people don't have to wait in line anymore. Today, 24 percent of all Starbucks payment transactions are conducted with the smartphone rather than with a card or cash.
SHOP: Amazon has deeply changed buyer expectations with its ONE CLICK purchase process – speeding the product to you truly at the moment of decision (though also baking in a small cushion for "buyer's remorse").
USE: In many of its properties, Hilton has completely removed the front desk from the equation – allowing online or in-app check in and room choice, then delivering a digital "key" to the guest's smartphone when the room is ready.
DISPOSE: Refilling propane tanks – like the ones used for backyard gas grilling -- used to be a tedious and thoroughly unenjoyable process. Along came Blue Rhino, a company which spearheaded a process by which consumers could simply trade in the empty cylinder for a full one – saving time and headaches and turning the industry on its ear.
It is easy to throw money at a problem and generate interest, traffic and shoppers. But if you have not done the hard work of differentiating and positioning your service while delighting your clients, then it won't yield the high ROI you want – and you'll be stuck searching for magic that only exists in the land of unicorns!
There is an order to follow, and ignoring, or trying to leapfrog, any step in the process only results in "random acts of marketing" that just perpetuate CEO frustration. If you are ready to do the hard work first -- and need some help; give me a call at 650-823-4292 or khayward@chiefoutsiders.com.