Focused problem-solver has scaled 35 years of business experience to be applicable to growth minded small and medium sized businesses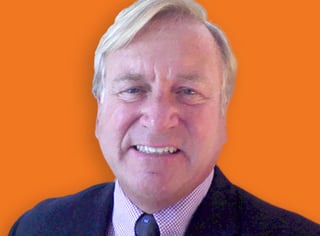 NAPLES, FL – FEBRUARY 14, 2017 – He's delivered marketing insights and growth programs to some of the most revered names in consumer products, including Frito-Lay, PepsiCo, Procter & Gamble and Mission Foods, as well as B2B enterprises including Johnson & Johnson, Abbott, and more. Today, David Garrett is ready to put his significant marketing experiences to work for the SMB and mid-market enterprises that seek growth strategies from Chief Outsiders, a fractional CMO firm that is the latest organization to benefit from Garrett's experiences.
Garrett joins Chief Outsiders with a wealth of experience as a focused problem solver, opportunity identifier, and strategic planner. He has successfully launched start-up enterprises, revitalized brands and extended portfolio lifecycles for enterprises the world over – in each case, employing a winning formula that puts the end-user's needs and wants at the fore of the value proposition. Experienced in both B2C and B2B, David aims to assist CEOs to surpass their objectives.
Such philosophies powered revenue growth for the organizations mentioned above, but more recently, have abetted the small and mid-sized companies that comprise Garrett's most recent stable of clients. This lineup includes a B2C regional manufacturer that reversed a protracted sales slide in just six months under Garrett's marketing guidance; and a venture capital company that was better able to penetrate its market segment once Garrett developed a comprehensive strategic marketing roadmap for it to follow. Through careful analysis and understanding of customer needs, David also revitalized a major B2B company's market positioning, successfully leading to a creative new customer approach.
"David Garrett is the embodiment of what a company seeks in retaining a Chief Outsider," said Tom McCrary, managing partner for Chief Outsiders' Southeast group. "Garrett combines a lengthy, real-world track record, with scalable and contemporary insights, and the ability to execute on Chief Outsiders' "Growth Gears" process which powers mid-market companies to new benchmarks in sales efficacy and market penetration in rapid fashion."
Garrett, who currently resides in Southwest Florida, engages the local community by serving on the board of the Parkinson's Association of Southwest Florida.
About Chief Outsiders
Chief Outsiders, LLC is a nationwide "Executives-as-a-Service" firm, with more than 40 part-time, or fractional, Chief Marketing Officers (CMOs) engaged from coast-to-coast. Unlike other strategic marketing and management consulting firms, each CMO has held the position of VP Marketing or higher at one or more operating companies. Chief Outsiders have served on the executive team of over 300 client companies to drive growth strategy and execution plans for a fraction of the cost of a full time executive.
Because of its market-based growth plans, quality of leadership, and experienced team, Chief Outsiders was listed by Inc Magazine as one of the 1,000 fastest growing privately held companies in the US (in the top 25 in Houston), and was recognized in the Houston Business Journal's Fast 100. Chief Outsiders' CEO Art Saxby and Principal Pete Hayes are the co-authors of "The Growth Gears: Using a Market-Based Framework to Drive Business Success," an Amazon #1 best-seller for business owners and CEOs. For additional information about the companies who trust Chief Outsiders as their premier source for business growth acceleration, click here.
CONTACT: Sterling Wilkinson, SWilkinson@ChiefOutsiders.com