Marketing executive and trusted advisor is known for his comprehensive product management, product marketing and strategic planning prowess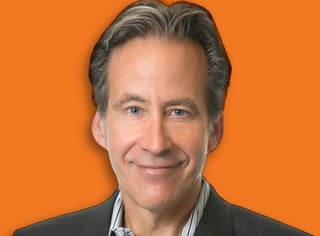 PORTLAND, OR – SEPTEMBER 19, 2016 – Executive problem-solver and efficiency master Doug Rainbolt is the newest fractional CMO to join the Chief Outsiders team, the strategic marketing consulting firm announced today.
Known for his creative skills and versatility in helping grow businesses in disruptive and cutting edge industries, Rainbolt is well versed in both startup and mature, large enterprises, and has proven ability in guiding companies to scale.
"Rainbolt is unmatched in his ability to bring an organization's focus back to basics, prioritizing segment focus, working to better communicate value, and building strategic plans with crisp execution goals and accountabilities," said Karen Hayward, Managing Partner of Chief Outsiders West team. "Without the right nuts and bolts in place, the growth gears can't begin turning in the right direction. Rainbolt understands this fact – and ensures that businesses and chief executives do, too."
Prior to joining Chief Outsiders, Rainbolt served as President of SGI's Mineset subsidiary, a predictive data analytics company proficient in designing software for non-technical users and delivered through a SaaS model. Mineset experienced a successful exit in January 2016, purchased by French virtual design software company, ESI.
Rainbolt's storied career also includes time as Chief-of-Staff to SGI CEO, Jorge Titinger; VP of Marketing for Alacritech, an organization long-acknowledged as the leader in Dynamic TCP Offload with over 70 patents, and a number of strategic technology partners, including Microsoft; and VP of Marketing for Intransa, an early state storage company focused on iSCSI solutions, where he drove the team to demonstrate the industry's first 10GbE solution and closed on a strategic OEM relationship with a partner to round out the lower end of the offering. This relentless commitment to growth and success is now translated to his advisory role at Chief Outsiders.
When Rainbolt isn't working, he can often be found on his bicycle, and has competed in a number of triathlons and distance biking events throughout Europe and the United States. He's also an accomplished Home Brewer who calls Portland home.
About Chief Outsiders
Chief Outsiders, LLC is a nationwide "Executives-as-a-Service" firm, with more than 40 part-time, or fractional, Chief Marketing Officers (CMOs) engaged from coast-to-coast. Unlike other strategic marketing and management consulting firms, each CMO has held the position of VP Marketing or higher at one or more operating companies. Chief Outsiders have served on the executive team of over 300 client companies to drive growth strategy and execution plans for a fraction of the cost of a full time executive.
Because of its market-based growth plans, quality of leadership, and experienced team, Chief Outsiders was listed by Inc Magazine as one of the 1,000 fastest growing privately held companies in the US (in the top 25 in Houston), and was recognized in the Houston Business Journal's Fast 100. Chief Outsiders' CEO Art Saxby and Principal Pete Hayes are the co-authors of "The Growth Gears: Using a Market-Based Framework to Drive Business Success," an Amazon #1 best-seller for business owners and CEOs. For additional information about the companies who trust Chief Outsiders as their premier source for business growth acceleration, click here.
CONTACT: Sterling Wilkinson, SWilkinson@ChiefOutsiders.com