Revenue-oriented CMO offers real-world knowledge and deep digital marketing prowess to clients of the "Executives-as-a-Service" firm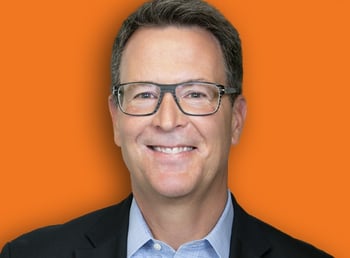 CHICAGO, IL – July 24, 2018 – After years of proven success increasing lead generation and sales funnel effectiveness for software, professional services, and IT consulting companies, brand and product positioning expert John Lenzen has become the latest fractional Chief Marketing Officer to join Chief Outsiders, one of the nation's fastest-growing management consulting firms.
In a competitive B2B marketplace that demands businesses do more with less, Lenzen specializes in building lean, sustainable, and scalable marketing systems, processes, and teams to drive company growth and make enterprises stand out from the competition. His appointment at Chief Outsiders illustrates the ever-increasing need for Enterprise SaaS, Consulting, IT Services and Business Process Outsourcing firms to find new customers through cost-effective digital channels, remove friction between sales, marketing, and operations teams, and develop a clear and compelling story to reach new, profitable markets.
Before joining Chief Outsiders, Lenzen served in demanding roles as Global Chief Marketing Officer at Tata Consultancy Services (TCS) and Chief Marketing Officer at CareerBuilder. During his time as Global CMO at TCS, he revolutionized Global Marketing capabilities, building the staff from 25 to more than 300 people worldwide and expanding the enterprise from $1.5B to over $16B in revenue. Lenzen built the company's field marketing function from scratch, constructed a rigorous demand generation framework, and created a highly successful digital marketing strategy.
Upon becoming CMO at CareerBuilder, Lenzen simplified the global employment leader's complex brand architecture and crafted new brand-level messaging, which led to improved sales effectiveness. He also established more structured product launch and event management processes resulting in increased lead generation and sales funnel quality.
"Today's B2B organizations are becoming more focused on aligning their business for sustained growth and delivering improved and differentiated products and services for their customers," said David Vroom, Managing Partner of Chief Outsiders' Midwest team. "With a proven track record in clarifying and improving touchpoints, roles, and responsibilities across functions, John is the perfect fractional CMO for achieving these goals."
Lenzen holds a B.A. in Accounting from Michigan State University. When he's not building new demand generation engines and making sales forces more effective, the Chicago resident enjoys playing tennis, fishing, and skiing with his family.
About Chief Outsiders
Chief Outsiders, LLC is a nationwide "Executives-as-a-Service" firm, with more than 60 part-time, or fractional, Chief Marketing Officers (CMOs) engaged from coast-to-coast. Unlike other strategic marketing and management consulting firms, each CMO has held the position of VP Marketing or higher at one or more operating companies. Chief Outsiders have served on the executive team of over 600 client companies to drive growth strategy and execution plans for a fraction of the cost of a full-time executive.
Because of its market-based growth plans, quality of leadership, and experienced team, Chief Outsiders has been recognized for the past four years by Inc. Magazine as one of the 5,000 fastest growing privately held companies in the US, and was recognized in the Houston Business Journal's Fast 100. Chief Outsiders' CEO Art Saxby and Principal Pete Hayes are the co-authors of "The Growth Gears: Using a Market-Based Framework to Drive Business Success," an Amazon #1 best-seller for business owners and CEOs. For additional information about the companies who trust Chief Outsiders as their premier source for business growth acceleration, click here.