Results-oriented consumer marketer is available for immediate "right-sized" engagements to emerging mid-market companies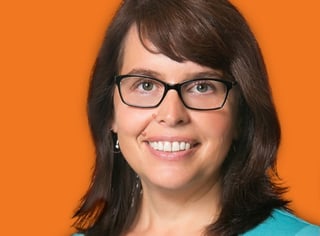 SAN FRANCISCO, CA – November 3, 2015 – Strategic marketing firm Chief Outsiders continues to mobilize a robust West Tribe with the addition of global brand builder and integrated marketing authority Phyllis Grove to the regional group. The customer-focused, business growth expert is now available to help companies, on a fractional basis, build their brand by thinking strategically and acting on specific, results-oriented marketing tactics in order to fulfill customer needs and boost sales.

With more than 20 years of experience guiding mid-market companies and startups, Grove is adept at focusing on all elements of marketing strategy simultaneously—a much needed leadership trait in a small to mid-size environment. She embodies the type of C-level marketer available immediately through Chief Outsiders—a marketing luminary armed with proven results, ready to design and build a high-performing marketing approach to lead teams to success.

"Grove is a future-forward marketing expert with impressive accomplishments in Ecommerce and Omni-channel marketing, essential strategic areas for today's mid-size and startup businesses," said Karen Hayward, Managing Partner for the West Tribe. "She's imaginative when needed, pragmatic when necessary, and provides a refreshing holistic approach to marketing planning that is crucial in the digital environment."

Chief Outsiders' CMOs come from a broad range of industries, but all have held the position of CMO or VP of Marketing at one or more operating companies. One of Grove's unique advantages includes her experience as an executive leader in a variety of industries, from consumer electronics to apparel.

The San Francisco-based Grove built her marketing foundation through turns at Procter & Gamble and Dreyer's Grand Ice Cream, and then spent the next 20 years developing successful marketing strategies alongside decision makers in various trades, including KEEN footwear, Mountain Hardwear and technology company Kensington. She joins Chief Outsiders from her most recent position as VP Global Marketing at consumer electronics brand SOL REPUBLIC.

A graduate of Georgetown University, Grove has guided numerous tangible successes in her career, including the development and implementation of a three-year go-to-market plan that increased business unit sales by more than 35 percent and improved profitability by a whopping 180 percent. In the Ecommerce space, Grove led a consumer brand to increase its conversion rate by more than 50 percent and orders by more than 44 percent via site optimization, an updated email program, targeted paid media and mobile marketing.
About Chief Outsiders
Chief Outsiders, LLC, an "Executives-as-a-Service" firm, helps grow mid-sized companies from coast-to-coast with more than 40 part-time, or fractional, Chief Marketing Officers (CMOs) who have held positions of VP Marketing or higher at one or more operating companies. These individuals' breadth of experience makes it possible for Chief Outsiders to put the right skill set on a leadership team of any company for a fraction of the cost of a full time executive. Unlike other strategic marketing and management consulting firms, Chief Outsiders works with company leadership teams to develop and implement market based growth plans. Chief Outsiders believes delivering a world-class marketing strategy on its own creates little value and that the real value is created by helping the organization implement the growth vision.
Because of its market based growth plans, leadership and experienced team, Chief Outsiders was recently listed by Inc Magazine as one of the 1,000 fastest growing privately held companies in the US (in the top 25 in Houston) and recognized for the Houston Business Journal's Fast 100. Businesses seeking Chief Outsiders as a premier source include: ErgoGenesis, Five Stone Tax, Summa Technologies, and Riverside Company portfolio companies OnCourse Learning, YourMembership and IDoc, Source Capital portfolio companies such as Abutec, and Merrill Lynch Specialties Group portfolio companies such as EarthColor.
CONTACT: Sterling Wilkinson, 817-771-2997, SWilkinson@ChiefOutsiders.com