Rick will provide his consultative expertise to mid-market and inflection-point companies that require support in powering strategy and ROI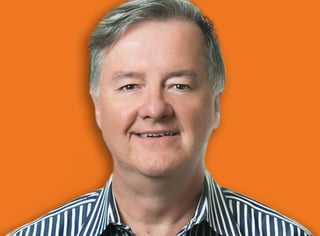 LOS ANGELES, CA – March 17, 2016 – Technology marketing executive Rick Moran is the newest fractional CMO to join Chief Outsiders' West region of part-time growth executives. Rick has spearheaded product marketing revitalization strategies for a variety of B2B enterprises for more than 25 years, with a particular emphasis on enterprises in the networking industry.
Today, Rick's signature remains on highly respected, well-known products, recognized the world over for their technological advances and reliable service – most notably, the market-leading line of unified communications products from Cisco Systems, Inc.
"Rick possesses what I'd call the 'perfect blend' for a technology-driven CMO – a take-charge, roll-up-your sleeves attitude toward tackling projects head on, and the coveted ability to utilize critical, market-driven data insights to promote swift, tangible change and growth-oriented change," said Karen Hayward, leader of the company's West region.
Rick is the newest of a nationwide team of fractional CMOs who have served as the top marketer at one or more operating companies. Rick has held several such roles, including Chief Marketing Officer at SS8 Networks, Senior VP of Global Marketing at Nortel, and various high-level positions at Cisco Systems, including Vice President of Marketing Transformation and Vice President of SMB Marketing.
A resident of Southern California, Rick enjoys sharing his expertise for the greater good as an advisor to the American Cancer Society and other non-profits. He earned his B.A. in economics and politics from the University of Guelph, Ontario, Canada, and has also completed marketing-focused coursework at the University of British Columbia and the Stanford University School of Business.
In joining Chief Outsiders, Rick seeks to bring his globally honed talents to the small to mid-sized companies that call upon Chief Outsiders for right-sized, temporary, results-driven CMO leadership.
About Chief Outsiders
Chief Outsiders, LLC, an "Executives-as-a-Service" firm, helps grow mid-sized companies from coast-to-coast with more than 40 part-time, or fractional, Chief Marketing Officers (CMOs) who have held positions of VP Marketing or higher at one or more operating companies. These individuals' breadth of experience makes it possible for Chief Outsiders to put the right skill set on a leadership team of any company for a fraction of the cost of a full time executive. Unlike other strategic marketing and management consulting firms, Chief Outsiders works with company leadership teams to develop and implement market based growth plans. Chief Outsiders believes delivering a world-class marketing strategy on its own creates little value and that the real value is created by helping the organization implement the growth vision.
Because of its market based growth plans, leadership and experienced team, Chief Outsiders was recently listed by Inc Magazine as one of the 1,000 fastest growing privately held companies in the US (in the top 25 in Houston) and recognized for the Houston Business Journal's Fast 100. Businesses seeking Chief Outsiders as a premier source include: ErgoGenesis, Five Stone Tax, Summa Technologies, and Riverside Company portfolio companies OnCourse Learning, YourMembership and IDoc, Source Capital portfolio companies such as Abutec, and Merrill Lynch Specialties Group portfolio companies such as EarthColor.
CONTACT: Sterling Wilkinson, 817-771-2997, SWilkinson@ChiefOutsiders.com