Keefer joins the West team of fractional chief marketing executives with a wealth of B2B and B2C insights and experiences to share with small and mid-sized companies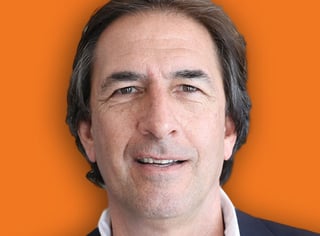 LOS ANGELES, CA – February 22, 2017 – Consumer products and partnership marketing executive Tom Keefer has joined the West team of "Executive-as-a-Service" firm Chief Outsiders – and is poised to deliver his insights to the mid-market companies which comprise its client base.
Keefer has been the mastermind behind global advertising firsts for such entities as Newsweek and Life magazines; had a hand in building worldwide awareness for sneaker brands L.A. Gear and K-Swiss; and even was a key driver behind the arrival of soccer's FIFA World Cup to the United States in the 1990s. Now, Keefer is ready to scale his experiences for companies seeking transformational change in the pursuit of greater mindshare, consumer acceptance, and ROI.
"Keefer's experience, passion and hands-on determination is exactly what mid-market companies are looking for when they call upon Chief Outsiders," said Karen Hayward, Managing Partner of Chief Outsiders' West group. "Keefer is naturally suited to executing upon the Chief Outsiders 'Growth Gears' process – which delivers rapid and actionable insights that realigns and transforms marketing efforts into an efficient driver of growth."
Keefer's career path took him across the globe, and to the forefront of global marketing and brand innovation in industries as varied as footwear, sporting goods, apparel, toy, retail, gaming, and software technology. After spending most of the 90s building global footwear and sporting goods brands with Easton Sports, L.A. Gear and K-Swiss; Keefer arrived at Mattel, where he eventually rose to SVP and General Manager and oversaw $1.5B of International marketing with iconic brands like Barbie and Hot Wheels.
Most recently, Keefer lead the BBC Worldwide Global Licensing team managing brands like Teletubbies, Top Gear and Doctor Who; and also helped launch a tech start-up called Virtual Piggy that is a sort-of Paypal surrogate for kids.
In addition to his work, Keefer has been a passionate advocate for sustainable manufacturing and conscience commerce solutions. He holds his B.A. in Economics and Accounting from UCLA, and also attended the Executive Program at the Thunderbird School of Global Management.
About Chief Outsiders
Chief Outsiders, LLC is a nationwide "Executives-as-a-Service" firm, with more than 40 part-time, or fractional, Chief Marketing Officers (CMOs) engaged from coast-to-coast. Unlike other strategic marketing and management consulting firms, each CMO has held the position of VP Marketing or higher at one or more operating companies. Chief Outsiders have served on the executive team of over 300 client companies to drive growth strategy and execution plans for a fraction of the cost of a full time executive.
Because of its market-based growth plans, quality of leadership, and experienced team, Chief Outsiders was listed by Inc Magazine as one of the 1,000 fastest growing privately held companies in the US (in the top 25 in Houston), and was recognized in the Houston Business Journal's Fast 100. Chief Outsiders' CEO Art Saxby and Principal Pete Hayes are the co-authors of "The Growth Gears: Using a Market-Based Framework to Drive Business Success," an Amazon #1 best-seller for business owners and CEOs. For additional information about the companies who trust Chief Outsiders as their premier source for business growth acceleration, click here.
CONTACT: Sterling Wilkinson, SWilkinson@ChiefOutsiders.com