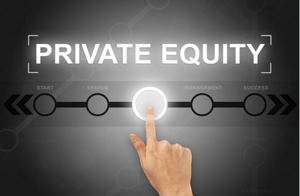 As part of an ongoing series at this blog, we're speaking with fractional CMOs to discuss their philosophy and experiences creating value for their clients. This week, we sat down with Chief Outsiders' Sharon Spooler.
Given the high prices of assets, growth is a top priority for private equity GPs. This has them looking long and hard at marketing tactics, which can feel like the real nuts and bolts of increasing sales, but without a well-informed strategy, there's no guarantee those tactics will do any good.
It's a lesson that Sharon Spooler learned before joining Chief Outsiders, and that insight-driven marketing is key to how she, and the rest of her firm, view their discipline.
Q: What was your background prior to joining Chief Outsiders?
SS: I am engineer and data scientist by training. So, I came up through analytics and strategy roles in industries like financial services, where marketing is a very analytical function. The strategic planning roles required analyzing competitive intelligence, market research, and customer intelligence in order to build strategic and operating plans. Data informed which customer to target, and how customers are responding to a particular marketing campaign, so I spent considerable time crunching that data. Since then, I have built on that early experience with data analytics and strategic planning and added go to market plans, campaign development, product launches, etc., applying them to both B2B and B2C companies in a variety of industries.
Q: What led you to join Chief Outsiders?
SS: I believe that there are people who are great at building things and there are people who are great at running things once they're built. I am absolutely the former, and the engineer in me really comes out because I love to build things from scratch and figure out how things work and improve them. And I enjoy the variety and new challenges of working with companies in different industries that comes with being a fractional CMO.
The firm also fulfilled a market need I saw first-hand when I was a full time CMO. My employer was a smaller $10 million business, and they needed to up their marketing game. So they hired me, but my salary ate up the lion's share of their marketing budget. Therefore I ended up doing everything from strategy to customer segmentation, to campaign design and execution, to data analytics, and more. There was an expectation I should be able to tackle all elements of marketing, from design to analytics. It would be like asking a CFO to be hands-on with accounts payable, audit, M&A, financial planning and analysis, and provide strategic financial guidance as well. It just didn't scale.
Marketing is such a broad arena, where the CMO is best used as a conductor, maybe one that can play an instrument or two, but certainly not all of them, and not all of them at once. The reality is my former employer needed a part-time conductor and a few more expert musicians, and not necessarily a full-time CMO.
Even before I joined Chief Outsiders, I had been working with venture capital firms, helping their portfolio companies improve marketing on a project by project basis. I saw the value I could bring in a short period of time. Private equity and VC firms are always dealing with companies in transition, and that's when marketing strategies and approaches should be tested, and whenever possible, upgraded. It's a core part of driving new growth, and a temporary CMO can bring an independent perspective and fresh insights to help that process and help businesses grow.
I have a fundamental belief that marketing begins with insights. That means understanding the customers and the market, and that understanding informs a plan and the execution. Then as a company executes, it gathers data which informs another set of insights on how to adapt or improve the plan. It's a cycle.
Chief Outsiders has developed a framework called Growth Gears for this approach that takes insights, to strategy to execution that can be applied immediately to clients, with specific questions and exercises.
The firm offered clear differentiation by committing to the fractional CMO model. We're not looking for a project to hold us over until we find the next full-time job, as some freelance marketing executives might. These fractional CMO engagements are our singular focus, and we're constantly looking for ways to upgrade them.
Chief Outsiders also offers a national scale and a team of fellow marketers to help collaborate on projects. A lot of disciplines fall under the umbrella of marketing, and I'm not a master of all, so it's great to be able to tap someone's expertise on topics or markets where I have less experience. The firm fosters that kind of collaboration, so we're able to leverage the collective knowledge of our 60+ marketing leaders.
Q: Given the nature of the a "fractional" CMO, when do you decide to leave a particular Company?
SS: First and foremost, I'll exit when we are no longer delivering as much value to the client. Priorities can change for a given Company and they might not have the resources in time or money to pursue a particular initiative, so it doesn't make sense to keep me there. I'll also move on when a full-time leader is in place and take over running the function. In well over two-thirds of my engagements, I've found my replacement, who is a full-time hire that will run what has been built. Our involvement in that hiring process helps companies who may have been burned by hiring the wrong person in marketing in the past. I'll often help write the job description and interview candidates that will fit the particular needs of the Company. We're not looking for excuses to stay onboard and rack up fees. We want to help create value and make ourselves irrelevant, by getting clients the right solutions, and the right resources.
Q: What are some common misconceptions clients have about marketing in general, and the fractional CMO model?
SS: A lot of companies assume they need a CMO that understands their product. If they make washing machines, they want a CMO who worked at a washing machine company. But over time, I've realized that there are plenty of people in companies who understand the product. On the other hand, there are rarely people who understand the market and how to solve the marketing challenges, from strategy to execution, that the company needs to solve in order to grow. Therefore, it's more important for the CMO to understand how to build the marketing strategy and then execute than to understand how to make washing machines.
There's also a sense that the CMO is the beginning and the end of a Company's marketing spend, in time or money. It gets back to this idea that the CMO is a conductor, not the whole orchestra. The conductor may play an instrument or two, but their chief value involves selecting the right music, and the right mix of musicians, at the right time. Some will only play a session or two, and some will be full time members of the symphony. A conductor can be invaluable, but they'll need instruments and talent to make something special.
Download this insightful study which identifies seven blind spots evident among private equity firms seeking portfolio company growth.