Diana Kyser McNeff is our guest blog author this week

100 Year Old Bakery Uses 21st Century Cloud and Social Technology to Improve its Customer Experience and Expand its Business.
Last month I attended Salesforce.com's Cloudforce in NYC. One of the sessions on Small Business was a real treat – a presentation (followed by free cupcakes) by Buddy Valastro, the charismatic CEO and "Cake Boss" in Hoboken, New Jersey.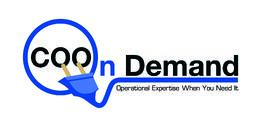 Carlo's bakery has been around for over 100 years, but experienced explosive growth as Buddy rocketed to superstardom through his show on TLC, "The Cake Boss." This show is seen by thousands. They watch because of Buddy's personality, the great cakes and the interpersonal rivalry and family conflicts.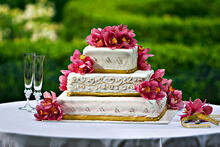 I spoke to Buddy's CIO and childhood friend, Leo Minervini, after the session. He told me that when he realized that their website was getting 1.5 million hits per week, had 5M Facebook fans and 250K Twitter followers, yet they were not able to monetize the traffic in any way, they needed to get a solution up and operational, quickly.
Until recently, Buddy had been running his $20M bakery completely on paper. A true family business, his mother spent days writing out payroll checks. Buddy showed us the hand-written orders that they used to fulfill more than 50 specialty wedding cakes, 20,000 cannolis and 1,500 pounds of fudge per WEEK. The only way to place an order with the bakery was to call or wait in line at the store, which at times can be a 4 hour wait or more.
Can you imagine? Leo knew changes were needed. He wanted to take advantage of this amazing opportunity, so he researched solutions and recommended that the company implement several of Saleforce.com's modules to improve efficiency and offer a truly online experience. Using the Salesforce.com platform, the bakery developed an order management application, which they affectionately call "CakeForce," that allows them to manage customer orders online. Now, when a customer has a question on an order, rather than digging through a mound of paper, the bakery staff simply looks it up in the system and can tell instantly where it is in the fulfillment process. Using Salesforce's Chatter, customers can upload pictures of cakes they like and collaborate with the bakery's designers online. Cakes, classes and consultations can be ordered and booked online using SalesCloud. Soon, the company will be offering nationwide delivery and will be opening up bakeries all over the country, capitalizing on a whole new world of opportunity. With the help of a little technology, the business can grow nationally.
This kind of technology may be a perfect fit for many other small and mid-size businesses. Carlo's Bakery's Leo Minervini said "as we grow, we want to keep our focus on building fantastic wedding cakes, not on IT infrastructure" and cloud-based solutions let companies do just that. In addition to avoiding the expense, complexity and people required to setup and run the hardware and infrastructure, many cloud-based software applications are easy to implement. In my experience with Salesforce.com, I have found that it is extremely easy to set up and customize for your business and can be rolled out, literally, over the weekend.

Contact
Diana Kyser
on LinkedIn. Diana has extensive experience in Operations and is CEO of
COOonDemand.
com Also, e-mail Diana at diana@COOondemand.com