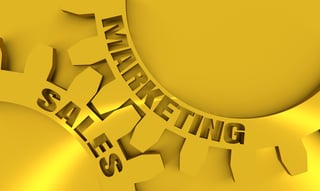 Feb 1, 2019 3:10:45 PM |
Private equity firms tend to focus on fixing sales when the real problem may be the marketing strategy. We spoke with Clay Spitz of Chief Outsiders about how to better understand what's behind those disappointing sales numbers.
It's only natural for GPs to fixate on sales. It's the quantifiable discipline closest to the top line. It's also prone to problems. A recent survey of 400 B2B salespeople admitted that only 24.3% beat their quotas in 2018. And no private equity firm raises their next fund if their current portfolio is full of companies with underwhelming sales.
What's counterintuitive is that often sales problems aren't about sales, but marketing decisions. And poorly managed marketing insights, strategy or execution might not be evident until sales slump. Which is why GPs should tap a marketing expert to help diagnose the issue.