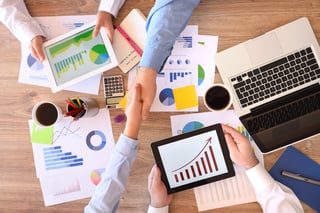 Aug 23, 2023 12:40:46 PM |
Welcome to the latest episode of "PE Value Drivers"!
Rachel Jonas, CFO at Empower Aesthetics, spoke on the PE Value Drivers podcast about her experience in the private equity sector. With past experience at Shore Capital Partners and current work at a portfolio company, she emphasized the importance of comprehending sellers' needs, readying companies for sale, and problem-solving across the business. She advised those new to private equity to use available resources and understand their team's abilities. Networking was suggested as a beneficial strategy for those transitioning into private equity.