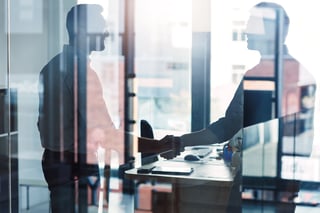 May 6, 2019 3:15:59 PM |
Chief Outsiders does a lot of work with private equity, which means I'm usually talking with at least 3-4 private equity investors each week. At the same time, I often talk with an equal number of PE-backed portfolio execs each week, mostly CEOs. While these discussions have given me insights into their business needs, challenges, and strategies to create value in pursuit of outsized returns, we haven't spent much time talking about the opportunities and challenges they face in working with each other.
I recently attended a operating partner-focused conference and got to hear a lot on the topic from the private equity side. You can read about that in my blog post, "What Operating Partners Have To Say About Working With Their Portfolio Companies." As I did not have a similar forum to get the other side of the coin - how portfolio company executives feel about working with private equity, I reached out to a group of PE-backed CEOs and asked them. While my outreach was not a scientific survey, it was instructive in highlighting portfolio executives' thoughts on working with Private Equity.