Temporary CMO | Temporary Chief Marketing Officer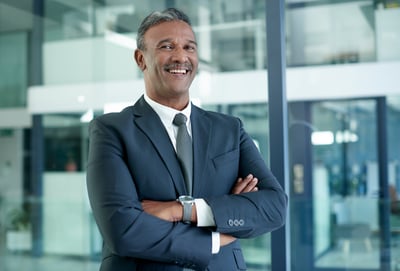 Filling a role as important as that of a Chief Marketing Officer can be a lengthy and complex effort. Engaging with a temporary CMO is one way to ensure continuity with your marketing efforts. A temporary CMO from Chief Outsiders can hit the ground running quickly, helping provide a bridge until a permanent one is engaged.
In the instance of a leave of absence, maternity leave, or other temporary disruption for the current CMO, a temporary CMO can ensure you maintain your strategic marketing direction and handle responsibilities related to marketing operational management. You can be assured when you engage with Chief Outsiders for your interim CMO needs that you are getting a highly-qualified executive that has seen and done it all – and can immediately fill that critical need.
Get Value out of this Transition Time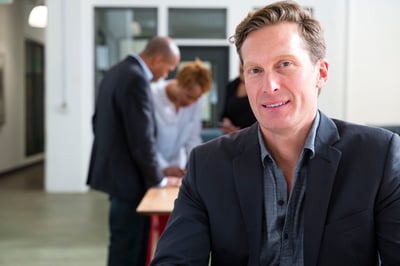 Hiring a CMO, particularly the right one, is a critical decision for your company you cannot afford to get wrong. Conversely, though, the significant time it may take to find the right CMO is time you also can't afford to lose.
An Interim CMO from Chief Outsiders can mentor your marketing team through a difficult transition while putting together a plan for growth that can help your permanent CMO hit the ground running once your search is complete. You can fill the gaps and position your marketing team for success with an Interim CMO from Chief Outsiders so you can end up far better positioned for success than you were before your current talent gap occurred.
How to Hire an Interim CMO FAQs
What is an Interim CMO?
Answer: An interim CMO is one that can fill this critical, executive-level role in the instance of a departure or vacancy in the permanent role.
Question: What is a Temporary CMO?
Answer: A temporary CMO fills the seat of your current CMO due to a temporary job disruption, such as maternity leave, an illness, sabbatical, or other family or personal matters.
Question: How much do Interim CMOs charge?
Answer: Compensation for Interim CMOs varies, depending upon the skill and experience of the consultant.
Question: Should I hire an Interim CMO?
Answer: Hiring an Interim CMO is a great idea if you experience any of the disruptions in the role noted above; additionally, an experienced CMO retained on an interim basis can help your current executive marketing personnel benefit from time-tested methodologies, processes, and a track record of success.
Question: What does an Interim CMO do?
Answer: An interim CMO can perform all of the functions of a permanent CMO. They become a key part of your executive team. They are prepared to take a holistic view of your business, working with your executive team to gather insights that will be used to formulate brand identity, content strategy, and marketing strategy development.
Question: What makes a good Interim CMO?
Answer: A good interim CMO likely is a top-tier, C-level marketing executive with experience in your industry. They should be prepared to function as an integral part-time member of your senior leadership team, directly accountable to the CEO and focused on developing strategy, overseeing execution, and delivering results.
Question: Why should you hire an Interim CMO?
Answer: An interim CMO can help you with a vacancy in your permanent CMO role, whether due to a permanent departure of the incumbent, or a temporary job disruption, such as maternity leave, an illness, sabbatical, or other family or personal matters.
Interim CMO vs. Fractional CMO
An interim CMO is hired with the intention that this is a temporary position – a bridge while a new, permanent CMO is found or due to some other disruption in the role; a fractional CMO can be a more dedicated or permanent addition to your team, but works on a right-sized basis in the role if a full-time CMO is not needed.
Chief Outsiders Marketing Consulting Services
Bring Proven Interim CMOs to Your Company
Known for making big things happen, Fractional CMOs from Chief Outsiders have worked on the management teams of over 1,000 growth and mid-sized companies. Now is the time to bring the Instant Talent, Deep Expertise, and Tribal Power of Chief Outsiders Interim CMOs to your company. Contact us at 855-777-2443 to find top Interim CMOs and start accelerating your company's growth today.