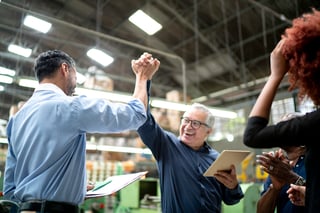 Thu, Mar 4, 2021 |
Celebrating Success
At a time when it seems that employee pay has been increasingly in the spotlight, there lies an interesting conundrum that might be just as shocking as it is contrarian.
Money, it turns out, for today's employee, isn't everything.
Though our present-day landscape is dotted with discussions about a K-shaped economic recovery from COVID-19, and the push for a $15 federally mandated minimum wage, it just so happens that there's a lot more that motivates today's employees besides the bi-weekly take-home check.