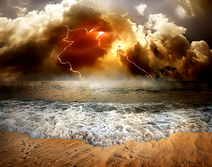 I read a staggering statistic yesterday. According to the Fournaise Marketing Group's 2013 Global Marketing Effectiveness Program, a multi-year survey of over 1200 CEOs and top Marketing decision makers worldwide, in 2013 over 70% of marketers failed to deliver the (real and P&L-quantifiable) business results their management expected them to deliver (more sales, more market share, more sales-ready prospects and/or more conversion).
Who are the losers in the high stakes Marketing ROI game?
Digging into the causes, Fournaise analyzed actual performance results for the large business and SMB clients of their Marketing Performance Boosting solutions. They measured the actual effectiveness of 2.5+ million B2C/B2B marketing strategies, campaigns and ads across all media channels (traditional, digital, direct, mobile) across 20+ countries worldwide and 13 vertical industries during the year – to identify what worked, what did not (or what worked less effectively), where, when and why.
What they found was interesting. It turns out that the ones who didn't meet their targets focused most of their time, resources and energy on New Media Platforms (particularly Mobile, Social and Digital) thinking that the platforms themselves would be sufficient. These same marketers spent LESS time and effort producing what Fournaise calls "Product Customer Value Propositions (pCVPs)" and "Communication Customer Value Propositions (cCVPs)."
The result? They performed 3 times lower on ROI measurements that their counterparts who focused on developing compelling value propositions (still using the same platforms). These 'losers' in the ROI space thought that "game changers" such as Marketing Automation, Omnichannel Marketing and Big Data would be sufficient to get them to their goals.
The results are clear: focusing on the tactical, 'sexy' new marketing trend over the strategic is a losing proposition. Why then do marketers persist?
Finding "ROI-Native" Marketers
Jerome Fontaine, CEO of the Fournaise Group, says one big challenge is finding marketers who speak "ROI." According to him, finding these kinds of marketers is like finding a needle in a haystack and only one in five CEOs are able to do that. He believes that the lack of consistent training on what sound marketing is as well as no formal accreditation system to ensure consistent knowledge are to blame. Many marketers are self-taught, resulting in a disparate set of competencies in the marketing function and with no way to gauge their expertise, CEOs are left with limited resources when hiring into the role.
Speaking Business vs. Marketing
Among these CEOs, there seems to be a general consensus marketers have a lack of connection with the business and finance side of the equation, particularly as it relates to calculating the return on the investment that the company has made in marketing. The most successful marketers oftentimes have the education or the background to equate marketing terms with financial measurements. "Return on Marketing Investment" or "business model" or "time to return on new product launch" are more commonly used terms than "customer engagement" or "advertising reach" or "brand awareness" or even "social media strategy." Those who are exclusively oriented towards the creative or tactical side of Marketing are simply not equipped to help a growth-oriented company achieve their objectives.
On the other side of the equation, often called out by the marketing community is the need for CEOs to shift toward thinking in more Marketing terms. We hear frequently that growth- oriented companies are better served by being Market focused rather than Operations focused, yet a discussion on LinkedIn summarized the issue succinctly. Veteran marketer Drayton Bird answered the question "How many CEOs understand marketing?"
"In 50-odd years in this business I have met very, very few CEOs who understood marketing - even vaguely. The exceptions are the most successful – e.g Branson, Lou Gerstner of American Express and IBM, Steve Jobs. Many do well because they have a great product, e.g. Ballmer of Microsoft. Equally I have met very few marketing bosses who understood business, advertising or sales – one reason they have such a brief shelf life: the other being that the CEOs who hire them have no clue about marketing. Circular, really."
Shifting Sands
At the same time, for B2B companies in particular, the role of Marketing is becoming more and more critical. The lengthy sales cycle, inclusion of more influencers in the decision making process, the shifting of the sales cycle away from sales-rep led to customer-led, the geometric expansion of available information and opinion and finally, the rapid commoditization of products and solutions has increased the need for more effective marketing. With customers entering into conversations with sales reps more than 70% of the way through their buying cycle, the importance of predictive marketing and the measurement of ROI assumes an entirely different stature for companies looking to grow in a rapid, planned and sustained way.
In Part II of this series, we'll discuss what a CEO can do to avoid being in that 80% who have lost faith in their Marketers.