How to Select Your Fractional CMO
Step 1
Discovery Call
At your convenience, Chief Outsiders will set a time for you to share your unique challenges and opportunities for growth
Step 2
CMO Match
We help match your situation and requirements to one or more fractional CMOs, facilitating your selection to ensure you'll get the right expertise plus a good cultural fit
Step 3
Statement of Work
We develop a customized statement of work to achieve the desired outcomes with agreed to timeframes and costs
Step 4
Quick Start
Your CMO gets started in days, working month to month, without a long-term commitment
You're only as good as your marketing. Even the best products will never reach their sales potential if there's no marketing muscle behind your offerings. That's why it's so important to take the time to identify the true solution for your business.

However, there's no quick fix that will instantly transform your marketing prospects. It takes a real investment of resources to get your marketing to where it needs to be.

The good news is that there's a way to get the ball rolling, without long-term commitments and exorbitant expenditures. With the right approach from a consultant CMO, you can be back on your feet in no time. First, let's look at the problems that plague product marketing businesses around the world and identify the right solutions.
Easy to Explore - Ask for a Quick Assessment
Product Marketing Problems
Starting with the best of intentions, but the results don't always go as planned. Salespersons have difficulty meeting their projected numbers. Social media engagement isn't what it should be. Email mailing list sign-ups are minimal. All of these metrics lead to one inevitable result -- sales figures that don't measure up, putting the entire company at risk.
This puts marketers in a tough situation -- but not just because they're not hitting their projections. Marketers have a choice to make. Do they stay the course and hope that their initial strategy pays off over time? Or, do they revamp the entire operation and start over from scratch?
Another major issue is the direction of the product marketing operation. Larger companies have many levels of management, and all potential changes have to make their way up the proverbial food chain. This inhibits the ability of low-level employees to react to what they're seeing on a daily basis. On the other hand, in a smaller organization, one individual might oversee several departments, meaning that he or she isn't fully attuned to the nuances that make marketing work.
This lack of direction plagues many businesses in many ways, but its effect on marketing is truly pronounced. Since marketing is constantly changing, it needs constant attention. What can a struggling business do to keep up?
Capable Product Marketing Leadership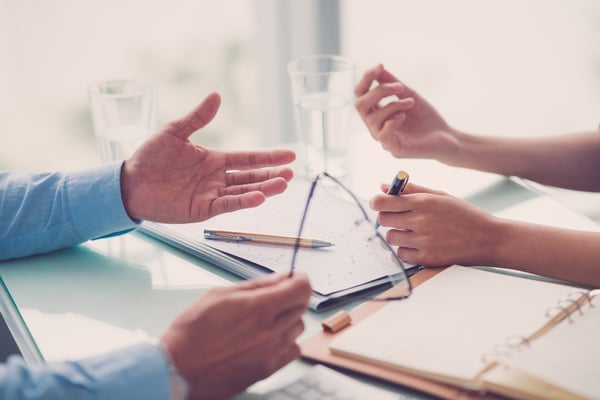 Change, it's often said, starts at the top. If you really want to get the most out of your company's operations, you need to invest in difference-makers at the top of your organization. Your staff is talented; they just need someone to give them a nudge in the right direction.
A good leader accomplishes this and so much more. A marketing leader can help your staff to reach their potential. A leader capable of producing change in every way -- not just in numbers but also in terms of culture and morale -- can have a tremendous trickle-down effect that benefits every facet of your organization.
What's more, solid leadership can take a very complicated subject like marketing and break it down in a way that everybody can get behind. Doing this, and educating employees on the process, will help everyone to see the big picture behind their every action. This creates enthusiasm and buy-in, and positive results will only serve to make your employees even more excited to come to work each day.
Leadership isn't just about staff productivity, though. Higher-ups in every organization must also be able to answer to the people above them. A leader has to be able to communicate these results in a way that can be easily understood. This helps to set expectations at a reasonable level; it also shows executives that their product marketing strategy really is working.
The Consultant as CMO
Most businesses are using their existing resources to the max. They can't necessarily afford a full-time CMO, and they don't have time to retrain their employees on an entirely new way of thinking. Fortunately, a solution exists that allows businesses to get the leadership they need, without costly long-term obligations or completely overhauling current processes.
Chief Outsiders is a business that helps businesses struggling with their marketing to contract a CMO to help them to rectify their operations. These consultant CMOs all have experience as CMOs in at least two organizations. They come with credible backgrounds and years of experience across a variety of industries and organization types.
One of the best parts about Chief Outsiders is that you're not just getting a product marketing consultant. You're getting an entire tribe of experts. "The Tribe" is a group of more than 75 CMOs that have pooled their knowledge, experience and contacts. Your CMO will be able to rely on this group for advice and feedback. This is a huge advantage over the typical structure of a marketing department, where one person's vision dictates everything.
Best of all, Chief Outsiders has flexible plans for their consultant CMOs. Pricing and services are customizable and month-to-month, so you're never stuck paying for services you don't want or need. The goal is to meet your exact need for as long the need exists -- no more, no less.
Looking Towards the Future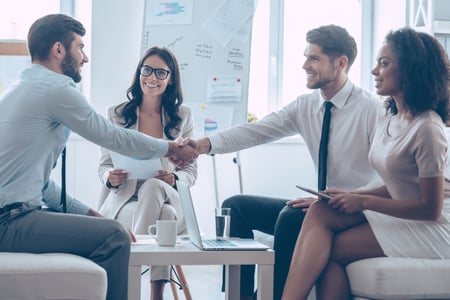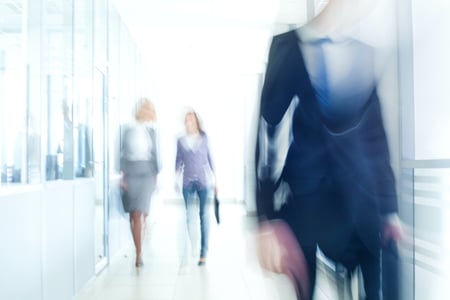 With your Chief Outsider CMO in place, you can be assured of a bright future for your product marketing team, and your entire organization as a whole. The uncertainty of the past has been replaced by confidence and a renewed vigor. Seeing results has galvanized your staff, and strong leadership is making sure your business stays on the right track. Now that marketing is a dependable part of your operation, the doors have been opened up to make some real progress as a company. You now know your marketing works and that you can rely on it to meet your company's objectives. Even better, your CMO is a resource that you can utilize as you plan your next steps. With the knowledge and contacts that are now part of your organization, the sky's the limit for what you can achieve. Chief Outsiders is committed to helping your business exceed its goals for marketing in 2020 and beyond. To learn more about what we can do for you, contact us today.
A few of the industries we work with
Healthcare Technology SaaS Financial Services Professional Services Consumer Travel, Hospitality & Entertainment Industrial/Manufacturing eCommerce