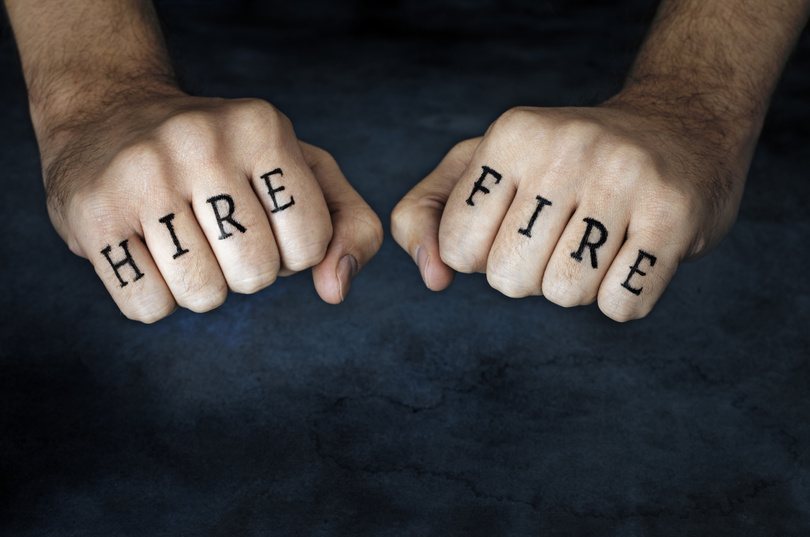 For growth oriented companies, the stakes couldn't be higher. To grow at the rates that a CEO would like, marketing's role as business strategist, customer megaphone, product architect, chief revenue planner and demand tactician is critical. And if they want to preserve their bottom line, they have to manage their marketing ROI with previously unheard of vigilance.
Within the same study,(referenced in Part I of this article 70% of Marketers Still Don't Get It), The Fournaise Marketing Group reported that 80% of CEOs claim to have lost trust in their marketers. 74% think marketers focus too much on the latest marketing trends, such as social media – but can rarely demonstrate how these trends will help them generate more business for the company. Their CMOs have lost their "seat at the strategic table" and have been reduced in their scope and responsibility. The other 20%, however, believe their CMOs a considerable and valuable asset to their company. What are these CMOs doing that the other 80% aren't doing? Or more to the point, what is the CEO doing right?
Kimberly A. Whitler, an instructor at Indiana University's Kelley Business School, offers industry and company level solutions. While hiring an ROI-native CMO is crucial, additional steps by CEOs can go a long way toward ensuring CMO success.
1. Consolidate scope of responsibility. The current trend toward assigning C level resources to functional areas such as revenue, sales and product undermines the ability to impact and measure marketing's incremental effect.
2. Upgrade CMO capability. Consolidating sales and marketing and hiring an ROI – centric CMO requires a higher level skill set than most CEOs have previously considered. The CMO needs to think like a business person and have been trained like one. They need to understand operations, finance and IT and work to build the systems and processes that link marketing to the financials.
3. Elevate education / Training. Industry wide and long term, credentialing would help to ensure that those interviewing "marketers" would have a better understanding of whom they are hiring. Company and short term wise, having a CMO with a background in finance, strategic planning or operations could go a long way toward enhancing the function.
4. Buy Expertise. If you don't have the in-house capability, you can hire outside resources to supplement your in-house capabilities to analyze ROI. These can be as hard to find as permanent staff and require a good identification and communication of what you are hoping to achieve.
5. Systems are critical. Being able to measure performance requires not just one system, but also your entire chain to be integrated. For B2B firms, that requires marketing automation, CRM, provisioning, ecommerce, billing and potentially account management. Ancillary marketing systems on the front end are also 'nice to have' – social media measurement, public relations, website management, inbound marketing, search, event management and others.
6. Implement a Dashboard. Building a dashboard forces you to go through the process of figuring out what goes into it, from the kind of data to the results you want to track. It ensures that everyone is on the same page and clearly understands what goes into "ROI" calculation. It has the added benefit of solidifying the relationship between marketing and IT as well as other top executives within the company.
A company's ability to attract and manage the right level of marketing resources is ultimately the best predictor of success. A CEO who can bring in marketing talent who understands the business, has a deep background in both business AND marketing as a formal discipline and who has had the breadth and depth of experience is the key to becoming a market facing company and consistently achieving targets and growth objectives.
On the bright side, though, we know that the average tenure of a CMO has increased by almost 100% since 2006, when it hit its all-time low of 23 months, according to Forbes Magazine. While industry consolidation and a suppressed stock market (with executives equity in limbo) play a role in this growth, more conservative hiring trends and the worth and impact of CMOs on a company are certainly a factor.
But at the end of the day, those longest in their roles, including Visa's Global Chief Marketing, Strategy and Corporate Development Officer, Antonio Lucio, attribute their longevity to the bottom-line: "You have to be effective and deliver strong business impact."