When Growing a Commodity Business, Go with Fuzzy over Fizzy Every Time
Growing a commodity business is one of the hardest challenges a CEO may ever face. After the last few years of belt tightening by both companies and consumers, more businesses are feeling like or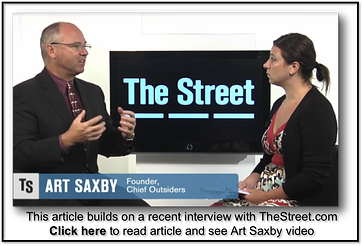 being treated like a commodity.
The first step in growing a commodity business is to recognize if you have become one or are becoming one. To paraphrase that bastion of American strategic business thinking, Larry the Cable Guy.
You may be commodity if:
In the eyes of your customer, your product or service is difficult or impossible to differentiate from similar products or services from competitors.
Sales is telling you the only way to win business is to lower price.
You need to read the entire product brochure to see how your product is different than the other guys'.
Your sales team knows everything about your product but nothing about your customers' business.
In other words, if your customer thinks your product or service is a commodity, or your sales team acts like you are a commodity, you may have let yourself become one.
The key to leading strategic growth in a commodity environment is to start looking at your products and services from the perspective of your customers.
How does your product or service fit into your customer's business or life?
How do you affect, or how can you affect their business?
Who makes the purchase decision and what do they care about?
Mid-size companies can learn from the giant businesses of our time, if they know what to look for. Coca-Cola is a beautiful example of one of the ways to market a commodity product. Coca-Cola sells sweet brown fizzy water. And according to many scientific tests, Coca-Cola's sweet brown fizzy water is pretty much the same as everybody else's. So you never hear Coca-Cola talking about their sweet brown fizzy water. Instead Coca-Cola advertising focuses on the experience people have when they enjoy Coca-Cola. If you look at the Polar Bear advertising Coke runs around Christmas time, they communicate togetherness, friends, sharing and a bit of refreshment. To consumers, the warm fuzzy feelings are more important, more motivating than the cold fizzy water.
The same techniques can be used in marketing other commodity products and services.
An IT services company can communicate the ease-of-mind and confidence a business owner gets when they know their systems will not crash.
A parts supplier can communicate the relief and improved productivity for a purchasing agent because of how easy they make it to submit orders and approve invoices.
An accounting firm can communicate the confidence a CEO has when he/she makes decisions based on data.
The way to grow a commodity business is to stop focusing on the product or service you sell, and to focus on what the customer really cares about: The warm fuzzy feelings versus the cold fizzy water.
- Art Saxby, Founder & Principal
- Or - send Art an email now