As I've interacted with middle market CEOs over the past few years, they often tell me strategies that worked in the past to bring in top-line revenue and profits just don't seem to work quite as well now. We are truly in a new economy, a new landscape.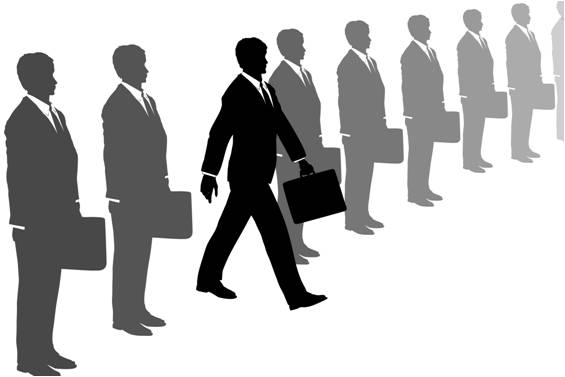 Internal profit measuring brings no new "ahas"
We can invest endless hours and a great deal of resources to understand profits by product, by line of business, by channel, by location and so forth. We are not alone. Facing a struggling economy over the past 4-5 years, CEOs, CFOs and private equity firms sharpened pencils and internal efficiencies were increased where opportunities could be identified.
Opinions about potential new profits sound so familiar
As we look beyond our four walls, it's tempting to listen to our sales force, our most vocal customers, key executives and even competitors to get a sense of our market and our place in our market where new profits can be discovered. It's interesting how we may be hearing the same voices and similar recommendations over the years…and yet the world has changed and we innately know we must change with it. We need to hear something different because so much around us is different.
Insights from trail blazers in a larger enterprise
Doug Tatum wrote a book entitled No Man's Land: What to Do When Your Company Is Too Big to Be Small but Too Small to Be Big. In it he describes a critical turning point in companies where they must invest in the executive talent to bring in the game changing best practices of much larger organizations or risk failure.
A quandary can develop as CEOs innately know the changes that need to happen to break through the status quo, yet acquiring C-level executives from large companies is fraught with hiring risk and, due to employee acclimation/assimilation, the return on investment can be stretched out too long to make the immediate impact desired.
Profit hunters
Chief Marketing Officers (CMO) are born innovators. They cannot resist "impossible situations" where not one more dime can be squeezed out of an efficiency program. They eagerly embrace the daunting task of discovering new opportunities within existing markets and expansion into new ones. They know that internal profit measurements only tell a fraction of the story and that highly profitable buyer segments can literally be repelled if a "loss leader" is trashed due to small losses. They know it is critical to get an objective, numbers-driven understanding of our most profitable inflows as well as potential new sources for profitable revenue streams.
Just as CEOs hire fractional C-level executives for other critical areas, they hire fractional CMOs to leverage in depth talent and experience without having to commit to a permanent hire. Rather than simply stopping at the point of recommendation, CEOs expect these fractional CMOs to drive the execution of those recommendations. As Thomas Edison once said, "vision without execution is hallucination." CEOs hold the vision of their companies and with a strong CMO behind them, those visions can be made quite real.
We can stretch beyond the four walls of our experience to see new horizons, new opportunities where none were seen before.
- Victoria Winburne, Partner
National Director, Business Development