We would like to welcome MaryLee Sachs as our guest blogger this week.

The CMO
The role of chief marketing officer is arguably the most misunderstood and least consistent of the C-suite. Everyone thinks they understand marketing, and many like to dabble in it; and yet when it comes to defining what a chief marketer does, the job specs vary widely.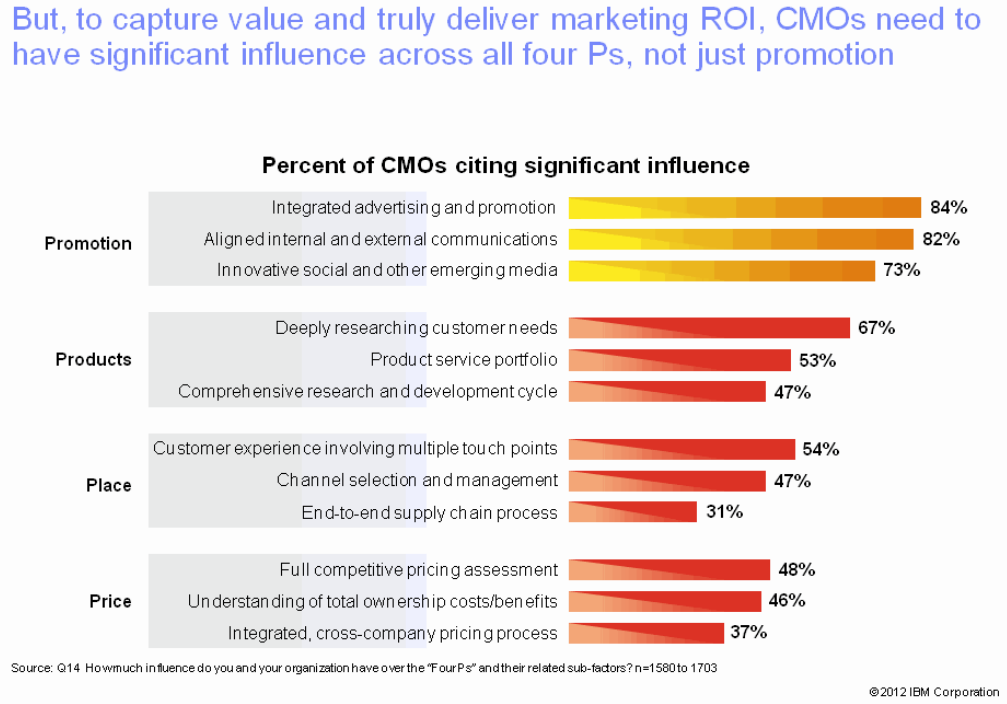 Marketing 101 tells us that marketers have "four Ps" as their responsibilities: product, price, place (distribution) and promotion, and yet today's marketer seems to focus most on promotion. This is to the detriment of the three other Ps, especially in today's business environment where traditional distribution channels are highly challenged, pricing is under enormous pressure and, at the end of the day, product innovation and differentiation is more crucial than ever before. The more marketing expertise is woven into innovation and delivering superlative customer service at the right price, the more successful the organization can become.
The 2012 IBM Study
In last year's IBM CMO study "From Stretched to Strengthened", one of the questions raised was how much influence the CMO and his/her team have over the Four Ps. Promotion clearly took the lead.
Within the area of "promotion, when I did the research for my first book, The Changing MO of the CMO: How the Convergence of Brand and Reputation is Affecting Marketers, I discovered how marketers are needing to be much more holistic in the disciplines they employ to effectively go to market. The really savvy ones are using a mix of paid, owned and earned media to deliver their key messages and brand stories in an engaging way that resonates with their audiences.
I'm now researching, interviewing for and writing my second book, also about CMOs, and I'm delighted to see that CMOs have greater "stickiness" than they did just two years ago. According to the latest study on CMO tenure, which is fielded by Spencer Stuart every year, average CMO tenure has reached 43 months. At its lowest point, CMO tenure was 23 months back in 2006.
According to Spencer Stuart consultant Greg Welch, "I would like to think that the biggest factor is that today's CMOs are being more thoughtful about how they win over the long haul." But I also suspect that there is a certain amount of hunkering down given economic drivers. Besides, greater consistency in this age of unpredictability can only be good, as long as one is willing to flux with an annual plan in order to adjust to market changes.
One thing is for sure: greater emphasis is being placed on marketing – and that includes marketers with greater ownership over the other three Ps. This is demonstrated by the number of companies adding the post of CMO to their organization, or by elevating already-existing posts to greater seniority within the organization. Those are the CMO positions I'm focused on for my second book. With a working title of "The Next CMO: the First 90 Days and Beyond", I'm finding a new breed of CMO who isn't afraid to take risks, who works more closely with their CEO than ever before, and who makes a great advocate for both their brands and their teams.
The Modern CMO
What should a CEO be looking for in a new CMO? It's becoming clear to me that it's not necessary for them to have all of the skills required by the task at hand, but they need to know how to identify the gaps, and then recruit, enable and mobilize the right talent for the task, orchestrate the journey, and finally analyze the outcomes.
The six key characteristics of today's gold-standard marketing leadership include:
Having the ability to use both intuition and solid analytical skills to make a decision
Being a great collaborator, negotiator, listener and communicator both internally and externally
Demonstrating a hunger for learning
Absolutely understanding the business end-to-end
Having the ability to welcome creativity from anywhere, and know how to foster creativity
Giving everyone else credit; be generous with their praise
Finally, I can't say enough about culture. A new CMO's mindset and cultural fit within an organization is equally important to the capabilities they possess. Beyond the challenge of leading their own team, the CMO is invariably reliant upon resources beyond their direct control, so cultural empathy and much collaboration is required by them to succeed.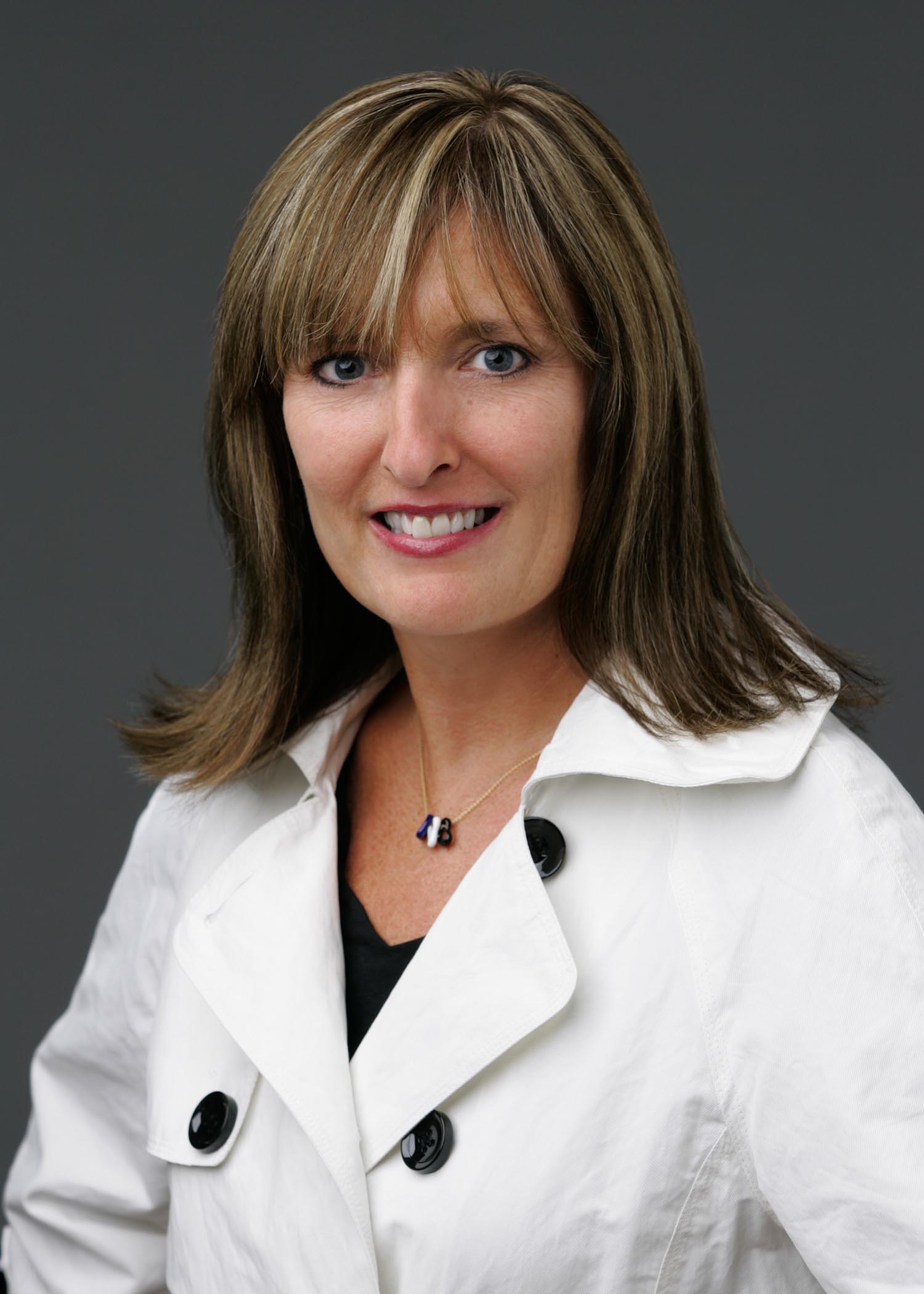 MaryLee Sachs
is Founder and CEO of
Changing MO, LLC
. She is a frequent speaker and well-known author. MaryLee has recently taken on the leadership role in the Conference Board's Council on Social Media