Today's guest blogger is Evan Smith of Schaffer Consulting. Read about Evan below.

Recent conversations with senior business leaders suggest that foremost in their minds is the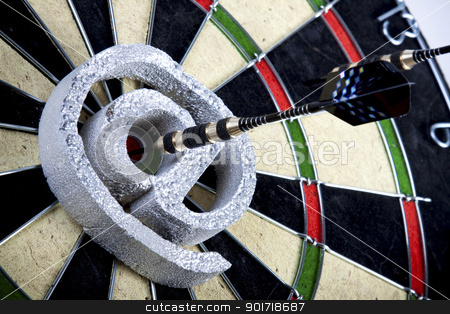 topic of developing and deploying the right strategies, quickly, with the leadership team and key stakeholders engaged. The September issue of Harvard Business Review spotlights three articles on strategy. These new questions and the new published work on strategy defines a major shift from long-held conventional views that favored left-brain thinking, deep analyses, ponderous detail, and fancy models cooked up in cool, dark rooms to different approaches favoring rapid pace, well-qualified best guesses, engagement, dialogue, experimentation, and learning.
A. G. Lafley and his co-authors define one dimension of this change very clearly when he talks about the move away from strategy as defined by numbers and extensive analyses "rolled up" in detailed spreadsheets driven by competent young analysts, to strategy as an exploration of business identity, possibilities, choices, and capabilities. What appears critical now for leaders and leadership teams in companies is how to advance and deepen their dialogue and mutual understanding about identity, possibilities, choices, and capabilities, so that they engage their organizations with clear messages that speak both to the logical mind (people can see that "this direction makes sense") and to the emotional, essential senses ("I feel inside this is true", "this lines up with who we are") – and delivers those messages in the right ways.
Some other stories: The last few years saw Toyota Motor (TM) fall from its position as the world's largest automaker, incur costly, damaging recalls, and experience the devastating effects of last year's tsunami. But by early 2012, Alex Taylor wrote in Fortune/CNNMoney about the remarkable resilience and adaption of the company – led by Toyota's new, young president, Akio Toyoda. Other stories emerged, of the new president out in the field, meeting customers and on the racetrack; of the company shifting to using new design processes, accelerating decision-making, changing how senior executives move through jobs, streamlining vehicle development, and moving to a more common supply chain and parts across vehicle platforms. Perhaps most importantly, Toyota's senior leadership team has changed the nature of its daily work together. Toyota appears to be a massive company pivoting deftly through adversity, in a new mode of change, embracing new strategic thinking and taking rapid first steps – impressive for any large company, and especially accelerated and nimble for a Japanese company historically managed conservatively from Japan.
At Sony, Kazuo Hirai took over as CEO in April 2012. He has taken on the reconfiguring of the company – shifting joint venture relationships, creating more flexibility and agility, and affirming the core businesses within Sony. He has been talking about kando – meaning to move people emotionally. He said that kando is what puts a big smile on customers' faces, that connects people (customers and employees alike) with Sony. Hirai is also reconfiguring the company to "... execute with a lot faster speed, which means faster decision-making, faster execution."
John Kotter, the noted "change master", says that this movement to the new strategy execution is "... all about creating a real sense of urgency, throughout your organization, in this case around a potentially wonderful opportunity: making decisions and executing them faster than the competition; and a potentially deadly threat – being left in the dust."
What are your stories of the new strategy execution – and how your organization is engaging to discover and realize it?
(For some further examples on how companies are developing leadership capabilities in line with new ways of developing and executing strategy, see my recent article in Chief Learning Officer magazine, "Settle for Survival, or Go for Growth?", August 2012.)
Please share your comments below.

Evan Smith is a Senior Partner with Schaffer Consulting. He shared this blog with us. Learn more about Evan Smith here.