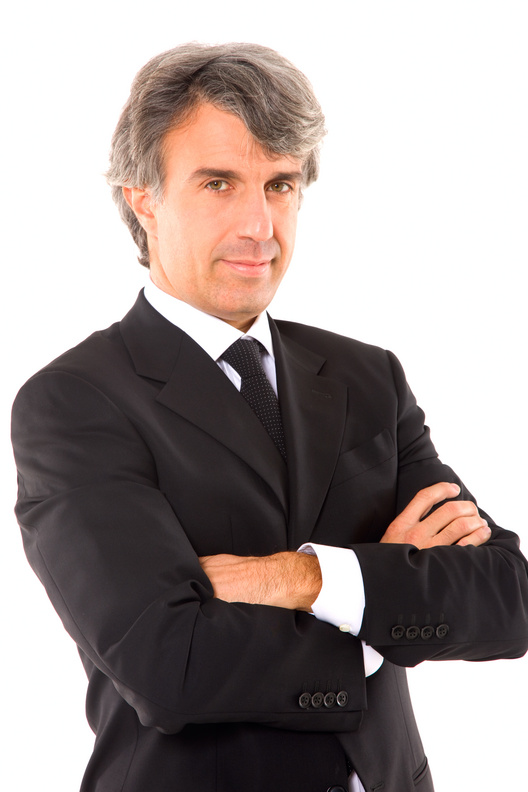 Jonathan Becher, CMO at SAP, recently wrote an article about what a CEO should expect from a CMO that had me sitting at my desk shouting, "YES! YES! YES!"

Over the past year I have written several blogs on customer focus, the new Buyers Journey and organizational change in which I stress that to achieve marketing success, CMOs must take a lead in organizational development. In response, disappointingly, several executive-level readers have told me that in their experience CMOs have more often been change obstructionists than change leaders.
Why should your CMO lead change?
Social media and the internet enable consumers to disrupt a company's business models. "Showrooming" in B2C markets is one example: consumers look at goods in stores and then buy on-line from another vendor instead—sometimes with mobile phones while still in the store. The "1 of 3" experience of B2B vendors is another example: buyers do online research and choose vendors as one of three they are equally considering. In fact, studies show an average of 80% of buyers have done all their research and formed opinions about your company and your products before they ever became a 'lead' you were aware of. Bottom line? As Becher implies, positioning your company in the eyes of the consumer today is no longer just a marketing problem; it is a company problem. Your job as CEO is to unite the organization around this imperative and lead the change your organization needs to compete. This is where the CMO and Marketing are key: Marketing applies the glue that pulls and holds together the different parts of your company, your brand promise, and your customer focus into a cohesive unit. How does Marketing apply this glue?
Let me expand on Becher's ideas with four key responsibilities the CMO must embrace to enable organizational change.
Role of the CMO and Marketing
1. The CMO represents the voice of the market and the customer.
As companies grow, CEOs and executive teams find themselves at the top of the organizational chart and as far away from the customer as they possibly can be. Success today requires this be reversed. Marketing's role is to listen to the voice of the market in all its forms—the voice of customers, non-customers and all market influencers in all forms including social media—and translate that message for the company. An analysis of customer touch points in an organization is a huge benefit to understand an outsider's view of your company. But more than just gather information, the CMO must analyze the data and drive all parts of the company to act on that analysis.
2. The CMO champions the overall customer experience.
Think back to the early 90's and the dot com revolution when brick and mortar and online experience were disconnected. Today this fragmentation is not as extreme, yet we all know that online experiences are often very different from in-store experiences and that service levels are inconsistent even within a company or branch. While a satisfied customer tells three or four people about a positive experience, an unhappy customer tells nine to 15 people about a negative one—and 13% of unhappy customers tell more than 20 people (source: U.S. Office of Consumer Affairs). These numbers are sobering, and the internet and social Web have increased the urgency of addressing this fragmentation. Marketing must champion the overall customer experience by taking the lead in eliminating inconsistencies between what a company says it is (positioning) and how it acts.
3. The CMO capitalizes on insights.
Today new tools and big data allow marketers to engage individual audience members at the optimal time with the best possible response, personalized content or appropriate offer. But these tools can also provide data-driven insights that enable teams to anticipate, predict and proactively react to changing market trends. Rather than simply averaging out consumer preferences, the marketer's role is to look at the intersection of different types of information (for instance, between customer needs, retail or sales formats, and product types), uncover common characteristics that connect seemingly dissimilar groups of customers, and convert that data into competitively useful insights about customers that suggest new opportunities for growth. CMOs must learn how to apply both the art and the science of marketing.
4. The CMO is an integrator and force multiplier across the company.
On this one I think Becher said it best: "Most large organizations are designed around any number of silos—by geography, product, or function. Marketing needs to rise above these divisions (including its own) and think holistically about the company's overall value proposition, integrating messages and insights across business units, geographies, and functional groups." The CMO leads organizational change by driving this integration of messages. In reality this takes the previous three focus areas and puts them into action.
Of course, CEOs need to give their CMOs permission—and challenge them—to play a role in making changes to business organizational models. Engaged in successfully, these four basic responsibilities will have a profound impact on the ability of Marketing not only to visualize but to evangelize the future of your company. This marketing leadership challenge is one I believe any good CMO will gladly accept, in partnership with the CEO and the executive management team. Let's make it happen!