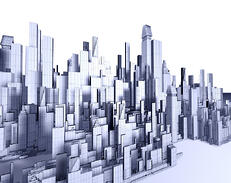 Today's blog is by Chief Outsiders guest blogger Pat Trifunov, CEO of Velocity BioGroup Inc.
Yes, of course we all know that business these days is tough...it's a jungle out there. But is there anything we can learn from our lower primate partners that might help us effect better strategies in a world that has way too many competitive drumbeats? What can you do with your new and innovative product to win standout positioning? Here are a few ideas from the treetops that you might want to consider:
1. Every monkey in the jungle wants his or her own coconut.
In marketing jargon we call these coconuts "stakeholders benefits."
Start by building a thoughtful stakeholder map that encompasses everyone likely to benefit or lose by the introduction of your new product. Plan strategically how you'll give each one of your stakeholders their coconuts.
Prioritize your stakeholders to ensure that your best resources are channeled to translate the value of your coconuts to them specifically.
2. In order for monkeys to recognize the need for your coconuts, they must first recognize the coconut deficit burden.
Is there an unmet need for your innovation? Who recognizes this unmet need? How honestly have you assessed this?
A common temptation of most businesses is to "fall in love with your own coconuts"! Sometimes it takes an objective outsider to look realistically at your coconut grove and give you the stakeholder assessment that you need.
Another common mistake is to try to feed all the monkeys in the jungle at one time. Have you thought through a laser-focused targeting strategy? By aiming for a specific subpopulation — say the orangutans versus rhesus monkeys, you may be able to present a clearer, more enticing value proposition for your product.
3. In order to feed your monkeys, your coconuts should satisfy big appetites.
Demonstrating cost effectiveness is often essential for new innovations that enter into today's marketplace. The size of a gain from an innovation has become an increasing bellwether of success in this economy.
Launching innovations without a gain of real significance may not justify the expenditure in marketing or manpower dollars that are needed. Every market launch costs more than you hope it will.
If the gain isn't economic, what translation of value is clear and compelling, and to whom? Return to your stakeholder map and make sure you have this benefit mapped out VERY CLEARLY.
4. If every monkey is already getting bananas, your coconuts may not look that good, even when you think they are a lot tastier!
To what extent do you recognize that your innovation is entering a system of already-existing incentives, infrastructure and payments that favor the use of something else? Fitting into existing systems takes time — sometimes lots of it — as well as expertise and money.
Remember, it's likely that someone else in the system is doing fine without you, and doesn't want you in. Bananas are a good business for another party.
Your product development is NOT the finish, it's the starting line. Your large and fancy coconut grove is not going to bring the monkeys down from their happy banana treetops unless the brochures look really good AND their tour bus is there to take them to their new destination.
Developing innovative new products has never been more exciting and more opportune. With a solid jungle strategy in place, you can entice customers to climb down from their comfortable banana perches and "take a crack" at the new goods or services you are offering.

Pat is the former head of all Federal US Government Markets at GlaxoSmithKline, a $3.5 billion book of business. She is now focused on new research and product planning/launch initiatives through software modeling. She can be located at patt@velocitybiogroup.com.