For companies that follow a January-December fiscal year, it's time to put the finishing touches on the budget and lock in the marketing plans for 2015. However, in this high-tech, fast-moving marketing environment, a year is a long time to be fully committed to plans being put in place now.
Before you hit send on that budget email to your head of finance, it might be worth your while to take one last look to ensure you've considered the impact of coming trends. These trends will invariably cause the winds to shift on your marketing landscape sooner than you may have prepared.
Let's take a look at five such trends that you should reflect in your 2015 plans:
1. Technology Infrastructure
Marketing has undergone quite a transformation over the last few years with heavy usage of technology and metrics. Online tools focused at your target audience include websites, search engine optimization, web analytics, email, webinars, social media, blogs, online video, pay-per-click, mobile marketing and much more. Tools focused on the analytical engine of your marketing efforts include CRM, competitive intelligence, social media monitoring, web analytics and marketing dashboards.
Software-as-a-service (SaaS) tools have increasingly become more prevalent in marketing departments. The same capabilities available to large companies are available to smaller companies because of the SaaS approach. Marketing automation provides the opportunity to adopt and operationalize marketing. These SaaS tools can account for a significant portion of the marketing budget. A SaaS subscription is considered an operating expense and part of the marketing budget, rather than a capital expense that would be part of the IT budget. That said, some of these offerings can be quite complex and require working closely with IT. There is high ROI for strategic use of these innovative tools.
2. Data
Organizations must invest in preparing for current and future data needs, and find ways to better collect, analyze and use their data.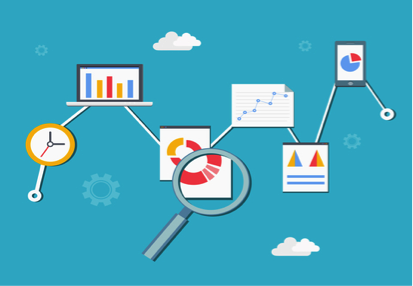 Studies by Sirius Decisions and CEB validate that business-to-business (B2B) buyers undertake almost two-thirds of the purchasing journey online today. They get information online via the company's and other websites, LinkedIn Groups, peer forums and the like. Marketing and sales teams have to find ways to understand these buyers and their motivations to get their mindshare, and make sure that their company makes the short list.
Keen efforts in both data analysis and the development of buyer personas can ensure that your strategies for content, mobile, social and other types of micro-targeting are relevant and effective.
The ability to analyze performance data is, too, quite integral to your success. Which channels are performing the best? If email, which campaign and why? If social, which platform and why? Answers to these questions help develop a meaningful budget.
Finally, the ability to measure metrics such as Lead flow, Customer Acquisition Cost, Customer Lifetime Value, Conversion rates, and ROI are critical to mollify the most analytical of CEOs and board members.
3. Content
Content has become very important linchpin in marketing. According to the Content Marketing Institute and MarketingProfs, documenting the content strategy and designating a person to be in charge of content increases the content effectiveness. LinkedIn is most used – and most useful -- for content distribution whereas search-engine marketing (SEM) is the most used and most effective paid method.
According to Salesforce, 44 percent of B2B marketers have a documented content strategy. They use an average of 13 content marketing tactics and six social media platforms to distribute their content. The remaining 56 percent of B2B marketers need to accelerate their content strategy and the underlying production and distribution processes.
Although content is great for thought leadership and lead generation, people are fast approaching content overload. Insightful curation – as well as the use of videos and other compelling multimedia techniques -- helps break through the clutter. They help get people's attention quickly and make the message stick.
4. Mobile Marketing
We have all experienced the explosion in mobile device usage. The data documenting this explosion is dizzying to behold. IDC expects that by 2017, 87 percent of internet-connected devices will be smartphones and tablets. According to Usablenet, 56 percent of B2B customers read reviews on their mobile devices, and 50 percent compare features or prices. Litmus found that mobile devices are used to open 44 percent of all emails. According to Google, business and company searches on mobile have gone up 500 percent in the last two years. And, fully three out of every four vendors plan to offer M-Commerce by end of 2014. All of these stats reiterate that it is time for B2B marketers to go mobile.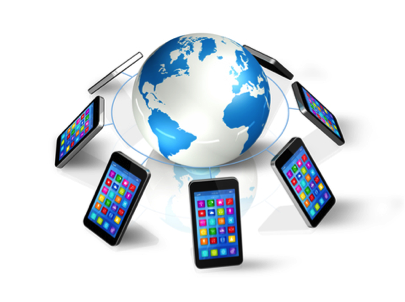 Clearly, it's what customers have come to expect. While using the device of their choice, B2B buyers want to use mobile to research products, view content and review proposals, as well as pricing -- anytime and anywhere.
A simple yet effective first step is to have a responsive design website. This website will ensure that your web messages can be viewed clearly, whether on a laptop or the smaller screen size of smart phones and tablets. Additional options include using mobile-optimized emails, mobile social strategy and text messaging, depending on the markets.
In 2015, more B2B marketers will prioritize mobile. With mobile, businesses will enhance the user experience and cut costs at the same time in areas such as customer service.
5. Privacy regulations
Despite the advent of new technologies, email is still the workhorse for B2B marketers. In Canada and several European countries, strong laws regarding email permissions and data privacy are in place now with very high fines for non-compliance. These laws increase the pressure on marketers worldwide to find new, less obtrusive ways reach prospects. While the current U.S. laws are not as restrictive, there may be similar laws coming to the U.S. as well.
What have you done to ensure your company is ready to face the technology trends of 2015?