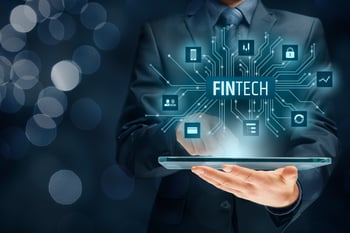 Over the last decade, the financial services industry has endured rapid transformation. Powered by disruptive technologies and business models, regulatory challenges, and a spectrum of customers with varying expectations, banks and private equity investors are having to re-consider both their operational processes and growth strategies.
To help guide industry insiders through the process, Chief Outsiders' financial services and SaaS experts Chris Wallner and Sharon Spooler share their insights about what banking institutions need to do today to stay competitive – and what investors should be looking for in considering portfolio firms.
What has changed in how the financial services industry is marketing to, and selling to, consumers?
Chris Wallner: Nearly every aspect of the industry is changing. For one, the standard of how to market to or interact with the service buyer has completely evolved. In many respects, banks are racing to catch up to disruptive Fintech companies, for the fear that they will be replaced by a startup that offers better services and value. An example is Venmo, which started in 2009. The mobile app allows consumers to easily transfer money to each other. On top of ease of use, it has a social component to it, too. Banks are just catching up now with solutions such as Zelle (owned by a consortium of traditional banks including Bank of America, SunTrust and Wells Fargo).
The industry also needs to catch up to the online banking capabilities that exist today. For these reasons, omnichannel delivery is extremely important. Customers should be able to start an experience in one channel, which could be opening up an account on their smartphone. A day or two later, they may finish up the process in their local branch – or online. Each step, each channel, has to work together seamlessly. This is a challenge for many legacy financial institutions that are simply trying to catch up with the disruptors.
The customer journey can't fall flat in places; it has to be well thought through. It also has to be tested – and has to work – because the bar has been set so high by new market entrants and competitors. Other industries have completely embraced the virtual experience. Customers expect the financial services sector to do the same.
Sharon Spooler: It's also about the customer's confidence around the omnichannel experience. As Chris points out, expectations are being elevated because of the innovations of Fintech companies and other nonfinancial services businesses. They're thriving on the user experience, much like Apple does.
Every bank has a compliance requirement called "Know Your Customer," which requires them to understand who their customer is when they make a transaction. But I think they can take that stipulation to the next level, by not only knowing their customer, but also informing the customer experience through insights gathered about each customer. Does this person prefer to bank online, on a smartphone, or in a branch? Which products do they have, and how might those needs evolve over time? This type of insights-driven transformation can be used across all of the bank's functions from marketing, credit, underwriting, or operations. The institution has both a regulatory reason to know their customer – and a user experience reason to know their customer, too.
In fact, customers now expect that financial institutions with which they do business truly know who they are. As with other businesses with which they interact, the consumer expects their financial institution to tailor opportunities to make their life easier and bank more effectively.
Chris Wallner: To your point, Sharon, I believe the technology of today makes it a lot easier for customers to see what other options are out there – or for customers to simply "vote with their feet" by switching to another financial institution or startup. You already know many of the brands through advertising, and you can take various test drives online or through mobile, so it's just a lot easier to get a sense of the experience.
Today, there simply aren't as many barriers to changing, whether it's a financial institution or a Fintech startup. This phenomenon is making the competitive space much more challenging, and the penalty for being behind the technology curve now is so much more severe.
Sharon Spooler: That same smart device that empowers consumer decision making is also the key to maintaining their loyalty. Adopting the expected innovations – such as using that smart device as a replacement to carrying a physical credit card – will be a mandatory, demanded innovation. This is why financial institutions need to be prepared now for such technological evolutions, and must consider which processes and checks are needed to make sure they are ready. It's a race to emulate the best in class – and banks need to keep pace, or risk losing market share.
Chris Wallner: No bank wants to be on the bleeding edge of technology, but at the same time, no bank wants to be so far behind the times that they are beginning to lose customers. So there's a strategic approach, and that is to really keep tabs on where the market is going, and to decide exactly how much new technology is needed.
The debate is, do you want to be closer to the bleeding edge – or do you want to be a fast follower, and make sure that new innovations are a fit with your company's brand and the appetite for technology that goes with it? As experts, we spend a lot of our time advising institutions about managing the difference between the bleeding edge, and being behind the curve.
Sharon Spooler: Partnerships are one way to stay at the forefront of technology and customer experience. Banks and credit unions are working with companies that are investing heavily in improving the customer experience, but still rely on banks and lenders to make the eventual loan. Examples include Auto Gravity, Lending Tree, and Credit Karma and new entrants like Outside Financial who is launching later this year. They allow banks to participate in the innovation that is happening, without needing to own the technology.
There also are true disruptors that are looking at entirely new ways to do business. For example, some companies make it possible to select, buy, and finance a vehicle online. They deliver it to your home, and you have seven days to make a return. Interestingly, that's true for any vehicle purchase, but some of the newer players are using that as a way to drive improved customer experience, not as something they never tell the customer about. In addition, some of these newer players are providing their own financing, which means banks are entirely left out of the paradigm.
Chris Wallner: That's a great point. The bottom line is, you don't necessarily have to do it yourself. Strategic partners can bring best practice capabilities to your customers, either on a private label basis – or not. At the end of the day, it's about providing your customer with great value. There's a lot of benefit in adding services from strategic partners to make your customers' financial life easier. There are more choices today because the technology is more plentiful. It's important for companies to be aware of these options.
An example is credit card. It's a basic consumer product where financial institutions in the past tended to handle it themselves -- to manage the portfolio and do the servicing at best practice levels. It's hard to justify running your own credit card operation unless you have 100,000 accounts or more. You just don't have the economies of scale.
So partnering with a company that does this at best practice levels is a quick way to provide your customers with the best experience. Mortgage, merchant and payroll services are other examples where choosing the right partner delivers the latest technology without actually having to build it yourself. This is increasingly common, where customers benefit from better and more comprehensive solutions from their financial institution.
Sharon Spooler: Also, on the innovation front, it's prudent to pilot new strategies before rolling them out. Partnerships are another way of evaluating the impact before fully engaging in a particular course of action. The idea is to minimize the initial investment, and then once the outcome is better understood, either invest more fully, continue to optimize the pilot, or decide to pursue another path. This way, investment, in terms of time and money, grows only as innovation looks more promising.
Given this fast moving climate of change and disruptions, what should private equity investors be watching for in portfolio firms?
Sharon Spooler: Investors should be looking for firms who are driving innovation – either participating with their own innovation roadmap, or partnering with companies who can help them improve the customer experience. They should be committed to improving margins and growth at the same time. For me, this includes leveraging data and analytics, like information they have about the customers. It should also include qualitative survey or focus group data to make sure that they're hearing directly from the customers.
If I'm a private equity investor in today's marketplace, I'm looking to see who is leveraging their customer and transactional data insights to drive innovative approaches to customer experience and then piloting those ideas before moving forward .
Chris Wallner: Investors should mostly be interested in companies known for regularly listening to their customers and incorporating that feedback into strategies and tactics from marketing to customer service. Companies should have clear success criteria, regularly monitor performance against these criteria, and be transparent in sharing it, from the C-suite to the factory floor.
It's also essential to look for enterprises who are strategic about vendor selection – particularly, how they integrate vendors, as viewed from the customer experience perspective. They should also have the discipline to stay away from selecting capabilities based on the latest shiny object innovation.
Companies should have a defined vendor selection strategy, including a due diligence process and vendor management plan with clear KPIs. There should always be a clear line of accountability for businesses, product lines, and projects. Distributed accountability is a recipe for disaster.
Sharon Spooler: Also, look for companies who have designated a function or person to own the customer experience. That function needs to stay abreast of competitive changes, customer feedback, and how the bank or financial institution will stay competitive and meet increasing customer expectations. It's also important that this function engages with other areas within the organization, so there is a shared understanding and accountability for the customer experience roadmap. Lastly, considering the impact on customer experience, either positive or negative impact, when prioritizing initiatives will help keep banks competitive with new market entrants.
Authors

Chris Wallner
With a track record of major wins in the financial industry, accomplished product management, development and e-commerce executive Chris Wallner is now dispensing executive-level marketing insights as a member of Chief Outsiders. Wallner has previously notched executive marketing roles for banking titans Wells Fargo and Bank of America, and for internet startup iOwn.com. Most recently, Chris led product management, strategic partnerships and digital channels at Rabobank, a specialty, California-based agricultural bank with $15 billion in deposits.

Sharon Spooler
A growth-acceleration expert, Sharon Spooler has implemented marketing strategies that have catapulted companies to enhanced profitability, both through significant revenue growth and efficiencies that reduced the cost of customer acquisition. In a career spanning more than 20 years, Spooler has helped B2B and B2C companies to implement focused strategies in marketing, product management, and analytics. As a results-oriented marketing leader, Spooler has provided significant value for both startups and major corporations, through an approach that marries strategy with customer and market analysis.
Download this insightful study which identifies seven blind spots evident among private equity firms seeking portfolio company growth.