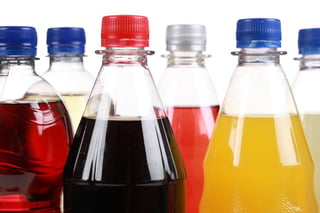 One of my favorite areas of discussion with Private Equity Operating Partners is how they use their past experiences to add value to portfolio companies when they may not be an industry expert. I recently had a chance to have a conversation with Dave Logan who has been an Operating Partner for the last 10 years working with both the Cleveland based Riverside Company and the Boston based Fort Point Capital Partners. Chief Outsiders has had the opportunity to work with Dave on portfolio companies owned by both of these firms.
My question to Dave was:
"What advice can you give to someone moving from a CEO role to an Operating Partner role?"
Like a lot of Operating Partners, Dave has a diverse background to pull from. He cut his teeth learning strategy as a consultant with McKinsey and Company then moved into line operations roles with large companies like Avery Dennison before taking on President positions and then the CEO role at a Riverside Company portfolio firm. He made the move into an Operating Partner role 10 years ago after the sale of the portfolio company he was running.
Interview with Dave Logan, Experienced Operating Partner
Dave's response to my question was "Help the CEO see where the bottlenecks are." There are two key elements to his response. The first is helping the CEO see versus tell them. In a recent interview with Ron Sansom, the head of the Operating Partner group at the Riverside Company, Ron suggested showing the CEO what success looks like. Dave agrees, stating that the role of the Operating Partner is not to be the star with all the answers. The Operating Partner's role is instead to guide and coach the CEO to help them shine.
Dave's focus on bottlenecks is in part based on his experience with founder/owners adjusting to the pace that private equity firms drive towards. While it may have taken the founder 10-15 years to build the company to the current level, the PE firm is looking to double the current company within the 3-5 year hold period. This kind of acceleration of growth can't usually be done by doing what the company has always done. Dave's approach is to look beyond how to run the company better and look at what the company needs to be really great at in order to reach the desired exit.
Dave gives the example of OnCourse Learning, a very well run Riverside Company portfolio company with a very sharp CEO, Pat Sheahan, who had come up through the finance function. Dave brought Chief Outsiders into the company because he felt that branding and a strong marketing plan was the key bottleneck that once released would significantly increase the company value. Pat never disagreed. But marketing was just a lever that Pat had never pulled before. Once Pat had a chance to see the power that a strong marketing executive could bring, he whole heartedly supported the efforts.
Read our Private Equity Case Study
Operating Partner roles are becoming increasingly important for private equity firms looking to help portfolio companies develop and implement Value Creations Plans that position the company for both growth and an eventual sale. Many of the skills developed as a CEO 'in the chair' once modified for the Operating Partner role can be hugely impactful. Feel free to leave a comment if you have a favorite approach or drop me a note if you would like to discuss for a future article.