More than ever, private equity firms need real marketing solutions at their portfolio companies as quickly as possible, and the fractional CMO model might be the answer.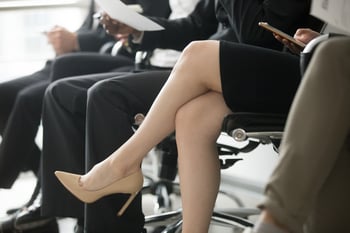 It's not enough for private equity firms to merely improve the operations of their portfolio companies anymore. Cost-cutting and generic balance sheet reforms won't cut it. They need to pursue growth strategies, which are more complex and less reliable. Growth needs talent, and often, marketing talent. But truly gifted marketing chiefs can be hard to find and even harder to hire.
So we sat down with Karen Hayward, a Managing Partner at Chief Outsiders, a firm that places Chief Marketing Officers at portfolio companies for short-term commitments to build and accelerate marketing initiatives to discuss why private equity firms are such a fan of their model.
Why do PE firms use an interim CMO from your firm, rather than hiring an executive who's willing to stay for the long-haul?
In my experience, the person who wants to actually solve the marketing issue and figure out how to take a Company to the next level is not the same person who wants to run and tweak an existing marketing program. That's why I think so many CMOs have short tenures. They're actually two really different roles.
And often, private equity firms are investing in manufacturing and industrial businesses in geographies that can struggle to attract the caliber of marketing talent they need. So what we do is take a good, hard look at what that company needs in terms of marketing, and then place an experienced CMO at the portfolio company immediately, for a four to twelve-month stint. Operating Partners appreciate that they can deal with one resource who can coordinate the process, and then assist in ongoing relationship management.
What can they get done in a year?
Our goal is to deliver value within thirty days, and we all train all our staff to hit the ground running. We're able to move quickly because every CMO collaborates closely with all the other CMOs, so our clients aren't just getting a single resource, but the collective knowledge and experience of our entire roster.
Let's say the CMO at a particular portfolio company develops a marketing plan. Well, that plan then gets reviewed by 6 to 8 of their peers at Chief Outsiders before the client ever sees it. And because we see so many situations in so many industries, we can recognize opportunities and risks faster. One operating partner explained, "It's a whole lot of pattern recognition."
The reality is that this collaboration allows us to work quickly as there's a good likelihood that even if one CMO hasn't dealt with a particular problem, someone else on staff here has a template, a vendor, a best practice, a software or an approach to solve it.
Why do you think these interim CMOs have proven popular with private equity firms?
The reality is that private equity has a need for speed. They can't cut their way to a successful realization, especially given how expensive assets are right now. So they have to pursue growth, and don't have the three months to hunt for a CMO before revamping a marketing approach. We show up and can have a CMO in place in no time at all. Many companies have grown with little marketing and now are in need of developing and implementing a digital transformation to better match how prospects are researching and selecting vendors online. Our CMOs are adept at implementing the right infrastructure and helping companies negotiate and select the partners (PR, social or digital agencies) needed to support a digital strategy. And our CMOs are the kind that like unraveling these complex problems and building a marketing solution from scratch. Additionally, there can be situations where the need for different skill sets at different times occurs and we can easily accommodate by bringing in specific expertise when needed. In private equity, a firm may only hold a company for three to five years, so every moment counts.
How do you choose which CMO to staff in a particular company?
We do our homework and have discussions with the operating partner to diagnose what the problem is that we're there to solve. Then we decide if industry expertise is key, or whether it needs an expert in that particular problem, who may have solved that problem in ten or more industries. Then we talk to the CEO and get a sense of the culture and what kind of personality will work well there. The right culture fit between CEO and CMO is critical.
Once that new, improved marketing strategy is in place, does your firm play a role in helping that portfolio company find long-term talent at that enterprise?
Absolutely. We take a lead role in defining the skill set they'll need, down to writing a job description and leveraging our collective network to find the right talent, even interviewing candidates, and helping to onboard them, if that's what the client wants.
Download this insightful study which identifies seven blind spots evident among private equity firms seeking portfolio company growth.