Situation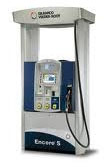 Gilbarco, founded by Charles Gilbert and John Barker in 1870, has manufactured and supplied gas pumps to fuel retailers since the days of Henry Ford's Model T. Prior to it's acquisition by Danaher in 2002, the firm had undergone several ownership changes and was loosing share and focus. With the acquisition complete, senior management wanted to enact a change in culture that would transition the culture to one focused on the needs of the firms two key user groups. The firms' market consisted of two groups, fuel retailers and the fueling consumer. The fuel retailing industry was rapidly transforming, with grocery, big box warehouse clubs and other high volume convenience retailers (NACS) capturing share from the traditional gas station. Fueling consumers had largely shifted from cash prepayment to credit card payment. For both retailers and consumers, the ability to refuel quickly was a prime objective. Retailers were additionally concerned about ensuring their equipment was always working, as any downtime reflected on both the sites revenues and brand image.
Gilbarco was challenged with delivering innovation that would impact the performance of it's customers sites and enhance the consumer fueling experience, in the face of what both retailers and consumers viewed as the commodity experience of refueling. Adding to the pressure for innovation was the acquisition of Gilbarco's major competitor by G.E.
Business Objective
Chief Outsider Richard Browne, then VP of Marketing for Gilbarco, was charged with delivering innovation and product differentiation that would provide meaningful competitive advantage for both Gilbarco and their customers. Achieving these objectives would result in a reversal of share loss, pricing expansion and an accelerated replacement cycle.
Approach
Utilizing a range of research tools, including on site observation of fueling customers and discussions with retailers from all trade classes, three key points of potential advantage were identified. Based upon these insights, marketing, engineering and business development worked collaboratively to develop a product strategy that quickly delivered innovation and positioned the product for near term and future technologies.
One of the insights, uptime for equipment, was the most apparent and easiest to communicate across the organization and industry. The other insights, improving transaction speed and increasing conversion of fueling customers into the retail store, were less intuitive to industry veterans. Traditional industry wisdom was that the fueling transaction time was governed by the speed of the pump, which is regulated by the EPA. This wisdom also held that gas only customers were only interested in fuel, and could not be enticed into coming into the store.
Strategic Actions Required
Understand available technologies and roadmap items both internally and from potential partners.

Develop acquisition funnel and build relationships for areas not able to be addressed by internal capabilities.
Development of a process map of the fueling customers experience from entering the fueling site to departure.

Understand pain points in the process, looking for cues for product enhancement.
Understand the trades buying process and areas of advantage and weakness for the brand.

Work with distributors sales reps to understand critical value selling propositions and effective sales tools.
Build relations with trade associations and publications to reposition brand as leader in customer understanding, quality and innovation.

Execute on learning's across both traditional media and social media platforms to drive brand transformation.
Results
The launch of Gilbarco's Encore 500S enabled the company to capture a leadership position by delivering a 17% improvement in transaction cycle time, increased store traffic through the introduction of couponing at the pump, and improved up time and accuracy.
Expanded distribution, including conversion of the leading competitive distributor
Expanded share to serve 19 of the top 20 retailers
Expanded average selling price through price increases, new options and a tiered product offering.
The couponing platform represented the first step in a product strategy that expanded into the addition of large color screens delivering national advertising to fueling customers, creating an incremental revenue stream and promoting in-store products.

The platform is designed to capture the additional benefits that the emerging mobile wallet will provide to retailers and consumers.
UPDATE June 2014 – The

Wall Street Journal reported that Rockbridge Growth Capital acquired GSTV,

for between $100 Million and $200 Million.

Gilbarco had earlier in the year acquired Outcast Media, the other major player in the gas station advertising and media space.

These valuations reflect the value identified and created during Gilbarco's transformation of the gas pump from a fuel dispenser to a marketing machine.
Lessons Learned
Innovation is possible, and a must, in all industries.
Conventional wisdom must be challenged – consumers change, technology changes – to capture emerging opportunities.
Go to GEMBA (the place where value is added).

Go where your customers use and buy the product, watch twice, listen twice and speak once.
Unite the organization on a common vision of customer needs and where you are going to win. This vision needs to be clear to all employees and the members of your channel.
Engage a cross-functional team early to ensure you capture all areas of potential improvement and value.
Understand the value your product delivers in the eyes of the customer, and price accordingly.