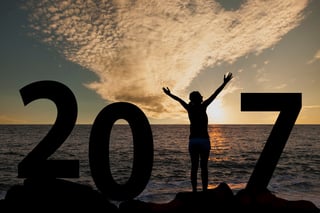 I love the challenge of a tough business problem because I love the satisfaction of playing a role in a successful business transformation.
On November 20, 2016, it was announced that Calpine Energy Services acquired North American Power with 250,000 residential electricity and natural gas customers across 12 states.
So, here's a story that I am proud to share with you. I call it …
The Transformation of North American Power and Gas, LLC.
North American Power (NAP) was off to a fast start as a newcomer in the retail energy business. While their approach worked for the first few years, the company found itself facing volatile commodity headwinds—and they just stopped seeing the rapid growth they wanted. NAP knew they needed to set themselves apart from the competition.
How did NAP put themselves on a path to steady and profitable growth?
Before they even considered developing their brand, I was brought on board to work with Greg Breitbart, the CMO, to help address their most immediate challenges for growth:
Problem #1. Herd Cats!
Institute Processes & Discipline – Working with the CMO and marketing staff, I guided their development processes around marketing planning, strategies and tactics, key performance indicators and metrics, and employee engagement and performance management of their marketing department. We needed to "herd cats" first!
Problem #2. Which road do we follow?
Create a Company Mission – "If you don't know where you're going, any road will take you there!" Working with leadership, we developed a mission statement for the company. By aligning leadership and employees, we 'activated' the mission across all departments of the organization with objectives and KPIs to engage everyone in an exciting new direction!
Problem #3. What are we promising?
Develop the Brand – We researched our customers, prospects and employees, examined the competitive landscape, and developed a brand value proposition that was believable, compelling and differentiated for our target audience.
Problem #4. We've got to measure it!
Implement Systems and Measurement Tools – A CRM, new email platform, reporting documents and other tools were developed and executed to campaign, measure, monitor and manage our initiatives.
Problem #5. Deliver it at every touch point!
Activate the Brand – We made certain that at every customer touchpoint (traditional and digital marketing campaigns, website, landing pages, conversion, enrollment, billing, outbound telemarketing, inbound customer support, transactions), we reinforced all actions with an eye to our mission and brand to deliver an exceptional customer experience. With preparation in place, we were ready to go!
The Result -- a powerful new brand experienced by NAP customers!
North American Power has excelled above other competitors by transforming the customer experience and delivering on its brand promises to help customers learn about both energy plans and their own energy usage.
The company won the prestigious 2016 Customer Service Award at the 6th Energy Marketing Conference in New York City.
How will you create your own company "success story" in 2017?