Recent Posts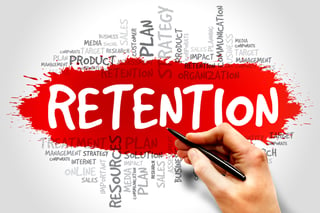 Thu, Oct 10, 2019 |
Part 3 of 3: Winning Retention Marketing Strategies
Retention marketing isn't meant to replace acquisition marketing, but to work alongside it as part of your growth strategy. The activities associated with retaining customers and/or increasing customer value through re-purchasing or up-selling products and services, is less expensive than acquisition marketing.
While you need both acquisition and retention marketing, you will get a better return from your investment in retention marketing and create customers for life.
In the previous blog post, we discussed how to develop a retention marketing program that specifically addresses the needs of your business. But are there proven retention marketing strategies or tactics that should be considered regardless?