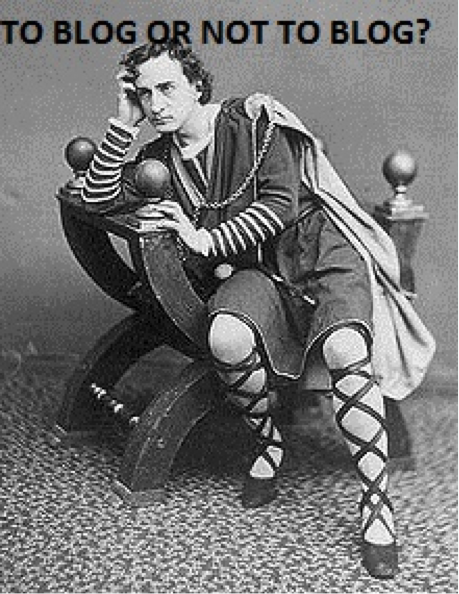 A very knowledgeable and opinionated executive colleague of mine complained that his marketing department was harassing him to write blogs. To put it in context, he works in a $15M B2B technology company that sells complex enterprise solutions to the VP/C-level suite. Though he readily acknowledged the value of online content, he couldn't really see the point of posting haphazard snippets of information and opinion, no matter how insightful. So his question to me was, "Does anybody read those things anyway? There's so much information out there. Isn't writing blogs just a huge waste of time?"
His dilemma is one many executives face, especially in B2B companies. We are bombarded from all directions by random bits of knowledge. And he's right—most blogs just sit in cyberspace, unread. Much of the reason for this is that generally blogs are disjointed odds and ends. Sometimes they are written by knowledgeable people, sometimes not—and knowledgeable or not, many bloggers just don't write very well.
The solution for B2B companies is to focus, focus, focus. Smaller organizations, especially, need a targeted and cohesive approach to their social media content and communications.
I recently attended a webinar hosted by HubSpot that mentioned an excellent and simple plan for B2B companies striving to break into the blogosphere. You can find the recording here. This is the approach:
Create a team responsible for thought leadership within your organization, and give it an impressive but meaningful name such as "Thought Leadership Council" or "Social Media Committee."
Invite insightful and opinionated people into the team, but keep it small. Include:

A CTO type with an acute insight into technology.
A customer-facing person who knows what questions customers and prospects are asking from both the sales side and the engineering side.
Potentially, a couple of knowledgeable and vocal customers. If you have the budget, once a year host a short meeting in a fun place as a perk.
A very good writer.

The team should meet once a month for an hour to identify and discuss the social media topic for the next month.
The writer takes the information from the discussion, conducts additional research if necessary, writes it up and repurposes it for e-content such as multiple blogs and newsletters—all of which are published throughout the month.
The most important outcome of this approach is that it creates a conversation around an issue known to be of interest to your target audiences, which will continue to be fleshed out over the course of a month. You are no longer posting random bits of information but creating a theme that attracts readers, stimulates online discussion, and keeps them coming back for more. A major added bonus is that you will significantly reduce the collective energy your organization expends to maintain a social media presence.
So the advice I gave my colleague was, "Don't waste your time—but don't miss the opportunity to engage your key audiences. Avoid a scattershot approach—all it takes is a plan."