Top Business Consulting Firms Based in Charlotte, NC
There are a wide range of consulting firms and business advisory formats available to CEOs and Presidents in Charlotte, North Carolina. As a marketing consultant, I've had the opportunity to work with and observe a range of firms, gaining insight into the strengths of various consulting formats.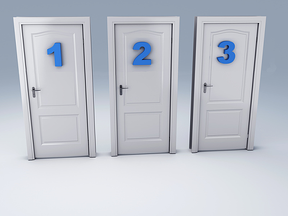 In this article, I wish to share the insights I've gained and provide some thoughts on some of the best business consultants based in Charlotte, North Carolina who may be of benefit to a privately held or family-owned business.
As a Chief Outsider, there are many situations where our services may not be the right fit. Indeed, one of theses top consulting or mid-market focused advisory firms listed below may be the best choice in helping a Charlotte-based business owner solve their problem.
Bundy Group
This boutique investment bank has spent a quarter century specializing in representing business owners and management teams in business sales, debt, and equity capital raises, and acquisitions. The firm has experience representing clients in a broad range of industries, including:
industrial services
technology
manufacturing
transportation and logistics
healthcare
and more.
Clint Bundy provides insightful, pragmatic advice to clients on topics related to mergers & acquisitions and raising capital. For more info, visit bundygroup.com.
Vistage
Vistage is the largest global facilitator of CEO coaching groups. Their reputation is built on the effectiveness of their chairs, all senior executives, providing peer-to-peer guidance for CEOs, business owners, and executives of small- to mid-sized businesses. I am a member of David Norman's group, and have found David's guidance effective. The ability to use him and my group as a sounding board has been very helpful.
Vistage has seven business consulting chairs based in Charlotte. The Vistage All-City event, scheduled for Oct. 30 at the NASCAR Hall of Fame, is a chance to observe Vistage in action. The event is being organized by David Zerfoss, a Vistage STAR chair. Visit vistage.com.
Scale Finance LLC
Scale Finance is another top business consulting firm started in North Carolina. Scale has expanded to provide services along the East Coast, from Florida to Washington D.C. Scale is, as the name would indicate, focused on consulting businesses to help scale their operations by providing integrated finance solutions. They also offer fractional CFO and controller services as well as M &A and business valuation guidance. Visit scalefinance.com.
The Arcadia Group International
Based in Charlotte, Richard DeVaughn's business consulting firm focuses on helping businesses achieve process improvement and growth through product development and M&A activities. This business solutions provider combines strategic planning, product development process excellence, operations expertise, and strategic change management across a diverse range of industries.
Richard and his team have a solid network of associates to enable support of initiatives in Asia, Europe, and North America. Visit arcadiagroupintl.com.
Newport Board Group
Newport Board Group's partners are senior executives with extensive experience in business strategy, operations, exit strategy, and capital markets. Newport helps CEOs and business owners to enhance and protect their investment.
Newport serves emerging growth, middle market, and private equity firms and their portfolio companies. Fred Fink is the Managing Partner in the Charlotte market. Visit newportboardgroup.com.
Wake Forest Family Business Center
Wake Forest has developed a strong presence in Charlotte with its MBA program. One program they provide to family businesses throughout North Carolina is the Family Business Center.
The FBC's goal is to help create happier families and more successful businesses through programs designed to recognize and address critical issues that arise in closely held or family businesses. FBC combines regular education events and speakers with the opportunity to really get to know and trust other family business owners who are facing similar challenges.
Members represent a diverse range of family and closely held businesses, including:
husband-wife
mother-daughter
father-son
multiple generation
team management
first-generation entrepreneurs
non-family executives.
Director Rhonda Stokes is based in Charlotte. Visit familybusiness.opcd.wfu.edu
Why Use Top Business Consultants?
I believe it is critical for executives and companies to assemble the best possible team of advisors and business consultants, to ensure their strategic objectives are incubated, supported, and executed to help achieve the owner's vision. I wanted to share these top business consulting firms in Charlotte, so that you may make informed choices in addressing the strategic issues your firm faces.
Have you had success with other consulting firms or business advisors in Charlotte?