Last week I was privileged to participate in a panel discussion on the above topic at the NJ Marcom Summer Networking event in beautiful Florham Park, NJ.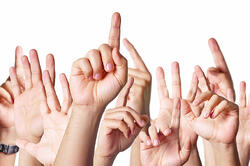 The audience was a mix of about 100 marketers, communications professionals and creatives who service the industry. The panel was also an interesting mix as it included Dr. Jennifer Lehr, Associate Professor, Chair of the Department of Communication Studies, Fairleigh Dickinson University, an academic shaping the next generation of Communication Research, Advertising, and Corporate Communication professionals; Donna Zimet, NJ/NY Region Branch Manager of The Boss Group, a professional staffing consultant/ recruiter with her finger on the pulse of the talent needs of the marketing and communications industries, and David Blair, Head of Industry, Healthcare at Google who is helping to shape the digital future of healthcare industry.
What were our "top 10" trends?
Students staying in school longer, to earn advanced degrees, and completing one or more internships before graduating
Renewed interest in storytelling and narrative communication, adapted for social media
Writing is still the most criticized communication skill
Changing team dynamics as smaller, more nimble and often remote work teams dominate the landscape
The rise of "Multidisciplinarianism" (I love that term!) as budget constraints drive the desire for multiple skill sets and a broader range of knowledge among individuals on teams
An increase in trial and consulting periods before hiring
An increase in the need for strategy and market planning in many organizations
The need for better linkages between Marketing & Sales
An explosion of data in all channels and challenges in managing it
The rise of the Zero Moment of Truth as the new path to purchase in which so many buying decisions are made before ever visiting a store or talking with a sales rep
Judging by the questions during the session and the conversations at the networking session afterward, those in the audience were not only engaged, but were facing many of the trends we discussed and often struggling to overcome them.
Five things small and midsized businesses can do to deal with these trends
Provide internship opportunities – Beyond fresh, eager and low-cost talent, internships can provide a source of new hires who have already learned your business and been tested in a real-world environment
Assemble nimble work teams – If you form these teams effectively, you'll be able to leverage the multiple skills and experiences of the team members who can come together as needed to solve problems, innovate and serve customer needs
Develop a solid marketing strategy – Segmenting and profiling your prospects and customers can be an important first step in helping prioritize and focus your marketing, sales, service and operations efforts. Understanding the differences and similarities of customer segments will allow you to tailor your outreach, messages and offerings to them individually, and in the right voice to be meaningful to them
Align sales and marketing - In some cases this will require behavioral changes and a new understanding of the traditional sales and marketing roles. Marketing must not only be able to demonstrate a strong understanding of the drivers of the business and customer needs, but they must also immerse themselves in the selling process and build trust with Ssales. Sales must learn to bring Marketing into the selling process and support long-term marketing strategies. Together, Sales and Marketing need to be aligned around common goals throughout the selling process
Support your customers' preferred buying methods – The mistake that many companies make is providing the wrong information, in the wrong voice at the wrong time to the wrong audience. Without a solid understanding of not only your customers' needs but their shopping processes, you can waste a lot of time, money and energy on activities that don't lead to a sale. Once you know your customers and how they buy, you can leverage the appropriate channels to deliver the content that helps you win the ZMOT.
What trends are you seeing and how are you dealing with these?