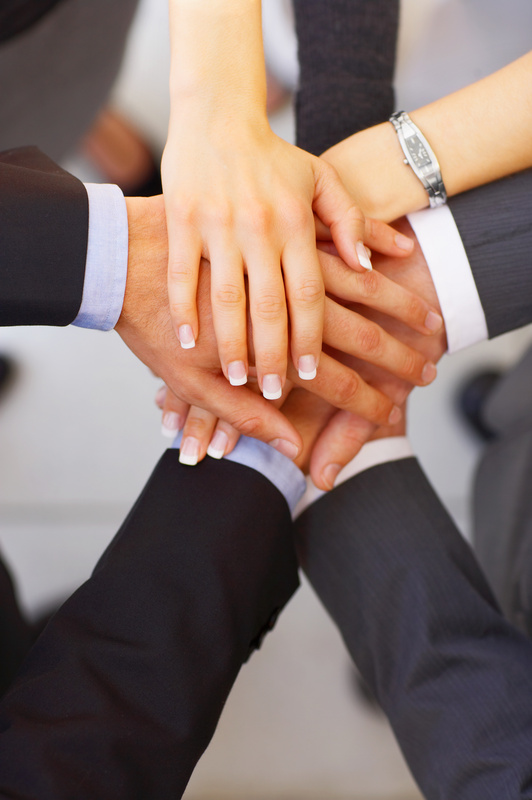 Many small and midsized businesses venture into the world of partnering with other small and midsized firms and/or with larger companies rather than go it alone. They have found that through partnering, they are able to reach new and niche markets more effectively, reduce their startup costs for new initiatives, jump-start innovation, and significantly expand their reach. While there are many benefits to partnering, there are pitfalls as well, so it's important to protect yourself should you decide to jump into the partnering pool.
Benefits of partnering for small and midsized businesses
Access to distribution – Leveraging the sales force and distribution channels of a partner can be an effective way to expand your reach beyond your own sales channels. Partners who target the same prospective buyers as you with non-competitive or complementary products and services may be able to provide entry to those buyers beyond what you could generate on your own.
Access to expertise – 3rd-party partnerships can be an excellent way to gain access to specialized operational, marketing, or technical expertise at a much lower cost than you might incur if you built it yourself. It can also be a much faster path to market.
Branding support – Partnering with a firm already established in a targeted market can provide you with instant credibility allowing you to leverage their brand presence to establish your own.
Access to larger/more demanding customers – Partnerships may enable you to serve larger clients and those with more complex needs than you otherwise might be able to as your combined capabilities surpass those that exist within your company.
Partnering Risks
Loss of control – Partnering for distribution and marketing may give you less control over how your company, your product or your service is presented and priced to the end customer, and how it is positioned vis-à-vis your partner's offerings.
Dilution of brand – There's a danger of your brand getting lost within and overshadowed by your partner's brand if the marketing programs conducted through your partner are not constructed well and executed properly.
Disintermediation – Having a partner placed between you and the end customer places you at risk of being supplanted by your partner. This can be a significant danger if your product/service is not especially unique or hard to replicate, as your partner may learn enough from you to cut you out of the equation in the future.
Negative blow back – Just as you can benefit from the favorable reputation and position of a partner, you can be tainted with negativity should that reputation suffer through something your partner does unrelated to you.
There are some important steps to take to protect yourself should you decide to partner with another firm. Be sure to take the time and do the work before you begin.
Structuring effective partnerships
Choose your partners well

– Get to know your partner's business. Be sure you understand their markets, distribution channels, operating models and how they make their money before you decide to work with them. Also understand any other partnerships they may have and how they might impact your business and market reputation.
Make sure there's a cultural fit – Compatibility is important, so make sure your business can co-exist with your partners'. Be sure to examine their sales and service approach and business culture to ensure the two of you can work together effectively.
Know what you want to get from the partnership – Understand what you are seeking from a partnership before you move forward. Whether it's distribution, product knowledge, technical expertise or something else, be very specific about the benefits you expect from the partnership and be sure to maintain a sharp focus on those areas
Work the plan – Develop a plan with your partner with specific goals, objectives, milestones and metrics in place before you begin. It's also important to identify in advance any reporting you'll each require as well as processes to make adjustments as you and your partner go forward.
Get it in writing – It goes without saying that you'll want a strong partnering agreement in place. In addition to any financial elements (revenue sharing, pricing, etc.), that agreement should include clear definitions of roles and responsibilities for each party, along withthe individuals responsible for performing them. The agreement should also specify what happens if the partnership expires or breaks up (or if one of the partners goes out of business). Be sure to specify what happens with any intellectual property, marketing material, customer/prospect lists, and customers in the event the partnership expires or is otherwise dissolved. Be sure to consider the worst-case scenarios no matter how unlikely they are to happen. The idea is to have the protections you'll need but hope to never have to use.
Stay engaged – Once you're underway with your partnership, stay engaged on every level. Don't skimp on the resources you provide regarding sales support, marketing help and training. Regular partner meetings to review results, programs and tactics will help you ensure everything stays on track.
Should you partner? Ultimately, that depends on your market position, your resources and your growth objectives. You shouldn't be afraid to partner, however. With the proper safeguards partnering can bring many benefits and help you take your business to the next level.
What lessons have you learned from partnering? Please add a comment and share your own tips or thoughts on partnering, and feel free to pass this post along to anyone you think would be interested in the conversation.