At Chief Outsiders we work with a lot of CEOs who face a common problem – How to Grow.
They have a good product or service, good customer relationships and a solid place in the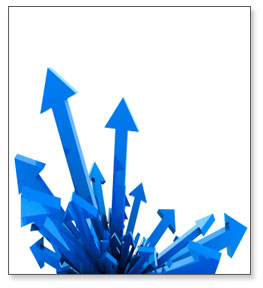 market, but they don't know how to grow beyond those things and move their company to the next level. Maybe they've managed to carve out a niche by opportunistically capturing selected clients with aggressive pricing and over-delivering on service, or maybe they were first to market with a product or service and have gotten an early lead against the competition. Regardless of what got them to where they are, they want to move beyond their current position and accelerate their growth.
But, they're hitting a wall. The low-hanging fruit is gone. The opportunities coming over the transom are not enough to fuel the growth they want, and the new reps they've hired to ramp-up sales don't have the business connections of the founder or existing business leader and consequently they don't have much in the pipeline.
In some cases, we may be working with a founder or early investor who sees great potential in the business and wants to capture it. In other cases we are working with a family business in which the next generation has come into a leadership role. They know the business, having grown up in it, but they are more ambitious than the previous generation and want to take the company beyond its core — regional if they're local or national if they're regional. Whatever the particulars of the individual companies, they have a vision for their business but don't know how to make that vision a reality.
That's where Chief Outsiders comes in. We work with the CEO and his or her management team to translate their vision into actionable plans which are executed to deliver results and meet the CEO's growth goals.
By working with many CEOs in various industries, we've been able to develop a framework for growth — we call them Growth Gears — which can get a company over their growth hurdle and to that next level. We've also learned a few things that we consider critical for growth-oriented companies. I've identified 5 for you below.
5 Steps for Growth
Have a clear position in the market – While it's important to have a solid product or service to offer your customers, that's just table stakes for many companies. In order to give yourself the best chance with new prospective customers, it's equally important that you have a clear position in the market. This means clearly articulating who you are, what you do and why you do it differently and better than anyone else. Your prospects have neither the time nor the inclination to parse those things from your website or other poorly defined marketing material, which means those muddled messages are likely to cost you potential sales before they're even opportunities. One caution here is to not reach too broadly in how you position your company. Unless you're a handyman, saying you can do everything for everyone can backfire on you. It may put you in the category of jack-of-all-trades rather than a specialist and suggest that you lack the expertise and capacity to meet the specific needs required of your customers.
Select a market to target – Just because you may have had success selling to a specific industry, geography or type of company does not guarantee that success will continue going forward. While you should continue to go after your current market, new growth often requires opening up new territories – geographies, size segments or industries – where you can leverage your expertise and capabilities. It's important to select and segment these new areas carefully, understating their needs, buying criteria and the competition to ensure you are not wasting time chasing deals you won't ultimately be able to close (or customers you can't successfully service). Of course, there's nothing that says you can't take advantage of opportunities which may come along that are outside your target, but you should not spend your time chasing them indiscriminately.
Identify and target your buyer – In addition to segmenting your market, you should be careful about who within an organization you target for your solution or service. Often the most obvious target is the wrong one. For example, you may be selling to a technical buyer who uses your solution to complete a task. But, this person is often most interested in that task and in selecting the safest decision at the lowest cost. In those cases, they often go with the best known name in the market or the lowest price. You may be neither, and what's more, you may not want to be. The better target may be the business unit leader or the person with revenue responsibility. They usually have a "bigger picture" view and are more interested in growing the business. Often, they are more open to looking at solutions that help them achieve their goals, even if they are not the lowest cost.
Give your prospect a reason to talk with you – Of course, getting to the business unit leader or other attractive target within a prospect company is a lot easier said than done. They are on everyone's wish list, including your competition. Therefore, it's important that you give them a reason to want to speak with you. That doesn't mean sending them information about how great your product is. Unless they are actively looking for exactly what you're selling and you hit them at the exact right time, product information will be meaningless to them. Instead, you need to provide them with information that demonstrates your and your company's expertise in your area and leadership in your industry. And you've got to ensure this information is available to them, even when they are not looking for exactly what you have. That's why a solid content marketing strategy is so important to many companies, especially in a B2B environment. It's also why it's critical that you are visible where these buyers are – both online and offline. Ultimately, it doesn't matter how much you can do for them if they don't even know you're there.
Give your prospect a reason to buy – Once you've got their attention and demonstrated that you're someone they should talk to, you need to give them a reason to continue the conversation and ultimately buy from you. Again, this is not a data dump on all the benefits of your service or your latest product spec sheet. Instead, it's often a process to educate them about why they have a problem or opportunity they may not be seeing, why that problem or opportunity needs to be addressed now and ultimately why you're best able to address it for them. At this stage, your biggest risk to the sale may not be your competitor, but the status quo – the dreaded "no decision." That still counts as a lost sale, even if the prospect decided not to make a change or business did not go to someone else in your market.
These are just some of the lessons we've learned over the last few years as Chief Outsiders and many more in our careers as marketing and business leaders. What are your Growth Gears?