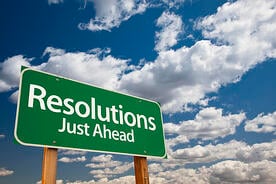 My New Year resolution for 2013: I want to be a better listener so I can be a better business leader, spouse, parent and friend. I also want to lose some weight, and grow more hair on my head. Well, two out of three are achievable.
After many years as a successful business leader, why do I need to focus on improving my listening skills? Why do Aaron Rogers, Peyton Manning and Drew Brees continually practice their passing skills? They want to continue to perform at a high level. I want to continue to perform as a business leader at a high level so I need to practice and improve my listening skills.
Business leaders need to continue to focus on the skills needed to lead and listening is the most important skill they need. Agree? Hope so! Winning business growth strategies evolve from listening to the market issues and creating compelling marketing strategies to exploit opportunities in the market place.
What is purpose-driven listening and why is it an essential leadership skill?
Kevin Sharer who recently retired after 10 years as Amgen's leader, recognized how purpose-driven listening helped him transform Amgen. Amgen grew under Sharer to an estimated $16 billion in annual sales, from $3.6 billion in 2000. He also oversaw the debut in 2002 of Amgen's current best selling drug, Neulasta, which is used to reduce infections in patients on chemotherapy, generating $3.56 billion in sales last year.
Sharer had a transformational experience from Sam Palmisano, chairman of IBM. Sharer asked Palmisano to discuss leadership skills with the Amgen executive team and when he was asked the question, "How did your experience in the Japanese market help you evolve to such a strong leader?"
"I learned to listen with one purpose: 'comprehension'"
Sam's success at IBM is a testament to his listening skills.
In a recent New York Time article, Palmisano shared that his guiding framework boils down to four questions:
• "Why would someone spend their money with you — so what is unique about you?"
• "Why would somebody work for you?"
• "Why would society allow you to operate in their defined geography — their country?"
• "And why would somebody invest their money with you?"
Purpose-Driven Listening creates a marketing strategy discovery platform
Asking the right questions is important. Comprehending the answers is paramount to creating and implementing winning business growth strategies
A.G. Lafley, during his tenure as chairman of Proctor and Gamble, doubled P&G's sales and more than doubled its billion-dollar brands to 23 from 10. He understood that in order to be a profound leader and create branding strategies, he had to be a profound listener. His recent article in Forbes, "Every CEO Needs to be a Chief Listening Officer" identifies his 6 traits for effective listening. They are listed in the article as follows: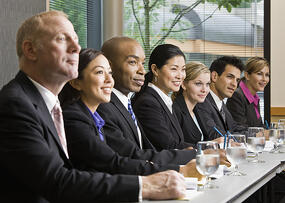 "1. Pay attention. Turn off your BlackBerry. Maintain eye contact. Nod to show you understand. Otherwise the conversation is dead before it starts.
2. Suspend judgment. Hold your criticisms, and let others explain how they view a situation. You don't need to agree; just show some empathy.
3. Reflect. Periodically recap others' points to confirm your understanding. Often it turns out you missed something.
4. Clarify. Ask open-ended questions that encourage people to expand their ideas. For example: 'What are your thoughts about how we might increase sales in this economy?'
5. Summarize. Briefly restate core themes raised by the person you're talking with. You're not agreeing or disagreeing; you're simply closing the loop.
6. Share. Once you know where that person stands, introduce your own ideas and suggestions. That's how good conversations get even better."
My New Year 2013 better listening action plan:
I want to comprehend as much as I can about what you are saying.
I want you to feel that what you are saying to me is the most important thing to me when you are saying it
I want to eliminate all distractions when I am listening to you.
I want to understand your viewpoint.
I want to empower you when you are speaking to me.
I will not interrupt you other than to clarify.
I will not finish your sentences.
I will not think of answers or comments to what you are saying until you are finished and I have clarified what you said.
I want you to tell me more.
10. I want you to feel like I am listening to you.
Do you want to be a better listener?