The following post is written by guest blogger Per Ohstrom
In the business cycle, there comes a time that looks something like this: Sales are down across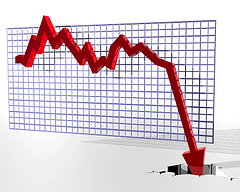 segments and products. Certain product lines perform worse than others, but there is some softness across the board. Budgets have been revised and Board expectations reset, but the business still does not meet targets.
It is clear to the general manager that something more has to be done.
Finance asks for cost reductions, usually starting with a hiring freeze, then cutbacks in travel, advertising, training and other "discretionary" spending. Later there will be talk about headcount reductions.
Sales wants to lower prices and give deeper discounts and will have plenty of stories about business lost to Competitor X or under threat from Competitor Y, who are more aggressive with their pricing.
Caught in this squeeze between Sales and Finance, oftentimes the executive gives in. Investments in market communication don't happen and visits to customers and industry events are cut. Greater discounts are offered, triggering destructive price wars while eroding profitability. Soon the troubles reach crisis proportions and the layoffs start. The first ones are in unprofitable branches or businesses, followed by marketing and HR and then across the board. Within a few weeks a poor bench strength can be made much worse. Is there another way?
Yes. A solid marketing and pricing program can have a powerful impact, and at the same time, lay a foundation for rapid gains when the economic conditions do improve.
Here are 5 ways to put the marketing team to work, rather than out of work:
Be strategic about pricing. Get several market data points to understand recent trends. Pick apart sales by product group, find the low performers and look for patterns. Analyze sales by customer, territory and segment. Plot discounts against order value, check the correlation between price and size of customer. Deal with obvious outliers, set target and floor prices and enforce the delegation of authority with Sales and Customer Service.

Review the product and service range. Determine what offerings are more profitable than others, and promote those. Are there "specialty" or unique products that have few competitors? Offer ancillary products (e.g personal safety equipment with rental machinery, hose and pipe with pumps, service and installation contracts with system sales, spare parts with everything) to simplify customer sourcing and reduce transaction cost.

Look at the customer segmentation. Find segments or large customers where a higher share of wallet can be had by alleviating pinch points. Offer one-stop shopping, sell solutions, sharpen the value propositions and train all customer- facing personnel to offer value-adds.

Educate the sales force in value based selling, and show them how discounting devastates margins. Boost variable sales compensation, but make sure it is based on margin not revenue targets.


Advertise your offerings in a targeted and economical way. Reach out to existing and previous customers first, using e-mail marketing and personal selling. Make sure the web presence is up to par, optimize for search engines and have a good system for collecting and disseminating leads.



Author

Per Ohstrom thinks and writes about service marketing, strategy, leadership and international business. Per is also a retired Swedish Army officer (40 below, ten feet of snow, anyone?) Contact him atpohstrom11994@kellogg.northwestern.edu, and read his blog at perohstrom.com