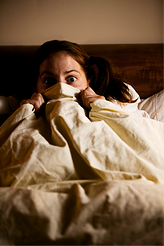 The following article is written by guest blogger, Allen R. Sockwell.
Senior executives are faced with critical business decisions on a daily basis. Some influence the performance of the organization for years to come. Imagine facing one of these decisions knowing that 50% of the time you will make a poor choice. Industry research and my professional experience show that almost 50% of senior executive hires fail to meet the expectations set when a search begins.
After having witnessed this failure rate, I began to assess how to improve these outcomes. Two critical elements must be addressed to reduce the risk of failure: Selection Risk and Entry Risk.
Selection Risk
Often executive decision-makers fail to consider all three of the key components necessary for success on the job. Capability, Passion and Fit are all equally critical for sustained success and satisfaction. We assess capability fairly well. We sometimes assess for passion for the role at hand. But fit is under assessed and the most common reason for eventual failure.
The ability to perform a role somewhere else is a good but imperfect indicator. We need to assess if the candidate can be successful in our specific environment with the team, resources, talent, decision making process, pace and management style unique to our organization. Fit matters!
Screen for all three components and weight them evenly in your assessment.
Entry Risk
Often, there is a lack of planning or preparation for an executive's successful entry into the new organization. We spend months defining a role, conducting a search and negotiating offer details, but very little time ensuring a new executive enters successfully. A poorly planned entry can slow time to productivity or create risk of an early mistake that can impact future success. In the most severe cases, I have seen unrecoverable errors lead to an exit. A good entry plan includes: a communications strategy to position the new hire to key audiences, clear 90 & 180 day goals, a key stakeholder map, explicit decision rights, short term development plans and frequent early feedback discussions. Early success and calibration is critical to effective long-term impact.
A failed executive hire is disruptive; it costs time and money, and slows the forward momentum of the organization. Thoughtful assessment of Capability, Passion and Fit along with good entry planning can greatly reduce this risk.
Read the full article here.
Author

Allen R. Sockwell, President of Sockwell Performance Advisors, has advised boards and senior executives in public and private companies, through growth and restructuring, across industries and major global markets. Allen has over 30 years of experience as an advisor and business partner to executive management in companies as large as IBM and as small as early stage firms. He was twice head of HR for public companies most recently as Chief HR Officer at Fortune 500 firm AMD.