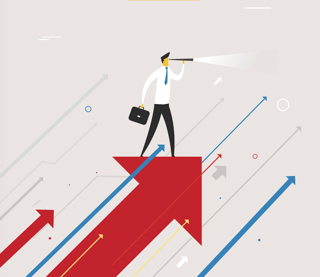 In my last post I addressed the challenges companies face when considering entering new markets. I called these the "white spaces". The challenge is assessing the value in entering those markets without consuming excessive resources. It's about exploiting opportunities, but not over-spending and taking on too much risk at the start.
When considering the white spaces in the absence of data, companies should formulate hypotheses that can be tested. And rather than have the firm's sales people, versed in current product and relationships, tests these hypotheses, it's often better to form a small team of people, including those with authority and skill to adapt the product or service to the market, take on this role. The idea is to learn quickly and adapt. And then, when you're ready with a process that's been proven, turn it over to the sales professionals to sell.
Too many companies make the mistake of assuming that products and services addressing the white spaces will be a hit on day one. This unfortunately is far from true. There is almost always some adaptation required. Could be as simple as tweak on a product feature, a pricing change, or could be something major like having to find a new route to market to reach new customers. That could require more time, new partnerships, and added costs to one's assumptions.
Steven Blank's book, "The Four Steps to the Epiphany" is a great resource for both startups and established companies looking to innovate in new spaces. He provides a very detailed step-by-step process to Customer Discovery that is simple to follow. He labels the relatively small band of people chartered with formulating and testing hypotheses, the Customer Development Team. Again, its charter is to learn quickly and adapt. I've used the process and can attest that it works. At first, my colleagues in development were apprehensive about visiting early would be customers. But after several visits, leaving the building, they came back with a whole new appreciation for the customer's pressing problems and workflows. One can be so focused on the product that losing touch with the "why" its needed is far too easy. This fact-based process can be very effective and safe immense amounts of time and money. Not to mention frustration.
In my next post, I'll share an example from my experience, of the Customer Development Team's first exposure to a prospective customer.