Now that they're here, what do I do with them?
We've all heard horror stories of interns who just didn't get it, or conversely, companies that had the intern sorting mail for three months. To get, and give, the most out of an internship, here are ten great assignments that will provide challenging learning experiences, and make sure your marketing intern's time is well-spent.
1. Research
Before your intern can dive into larger projects, they first need to develop a sense of your company's missions and values. A great way to do this is through mystery shopping, as it allows the intern to view your company (and your competition) through your customer's eyes. Have them collect and analyze data about the customer experience, and the topics that are important to your company. A research project is also a great self-starting tool that allows your intern to dive right in, giving them a sense of ownership and accomplishment up front.
2. Reddit and Quora
Part of mystery shopping involves getting to know the places where your audience is talking about topics of interest to your company. Visibility is key to marketing, and one of the ways to accomplish this is through link-building on online communities such as Reddit and Quora. This is a great opportunity for your intern to become a trusted, helpful member of communities who care about closed captions, transcription, SEO (and ideally a combination of these things). There is an art to link-building on these sites. Your intern will be much more successful with this knowledge, and will hopefully generate new links for your company in the meantime.
3. Keyword development
As your intern navigates community marketing, they will need to learn the art of keyword development. Have them create a "top 500 list of keyword combinations," which you can use to prioritize your marketing content. This will teach them how to find interesting discussions your company can participate in for networking purposes, and introduce them to the topics that drive your specific company's content. As mentioned, visibility is the meat of marketing, and your intern will need to be a pro at SEO to be successful.
4. Blogging
Once your intern has established a keywords list, have them write a blog about one of the topics. Writing blog posts will cover many bases: it allows your intern to have a measurable product they can take ownership of, it will challenge them to form a concise narrative of their understanding, and tracking their blog hits will also help them gain experience with SEO analytics. Once the editing process is complete, you'll have a nice content piece to post.
5. Weekly newsletters
Their first blog can become part of the next step - creating a newsletter. This will help your intern build on relevant, timely content, as well as put their work in front of the larger team on a weekly basis. Newsletters can be a collection of home grown blogs, interesting third-party content that's relevant to your company, or customer stories. It can be internal, or part of your outbound weekly communication to your customer base, but it will keep them seeking fresh content and putting their name out there.
The Bigger Picture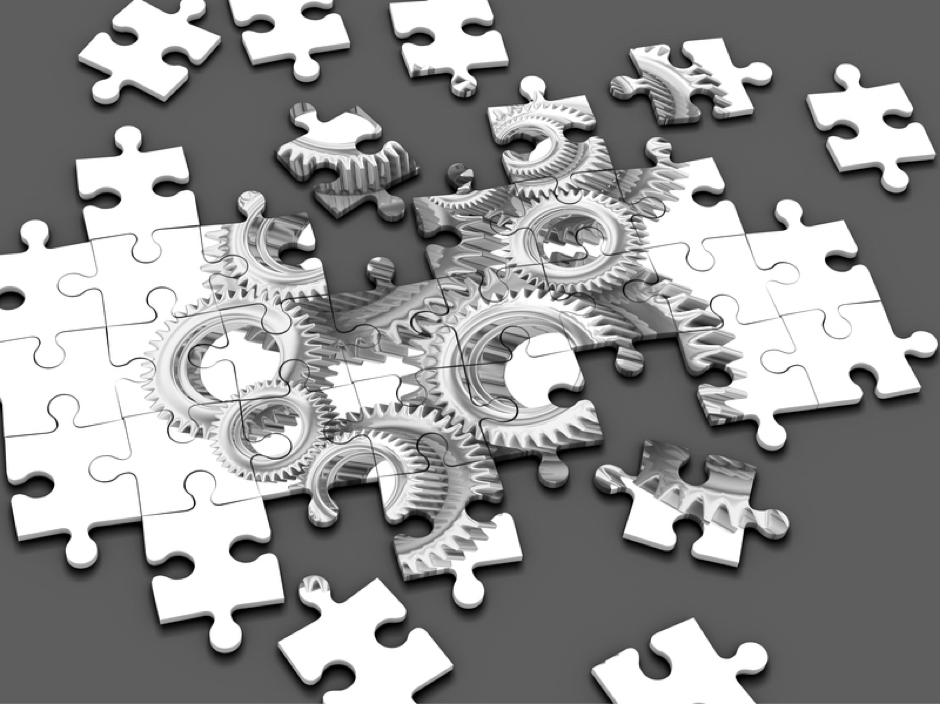 A successful marketer is expected to be a pro at analytics, budget management, graphic design, community engagement, and master of many different marketing tools. They have to be well-versed in both the art and science of marketing. Once your intern is familiar with your company, has become acquainted with the marketing atmosphere, and has completed a few smaller projects, it's time to give them a broader range of skills to add to their marketing toolbox.
6. Graphic Design Knowledge
Visual content is more important than ever in today's saturated world of information. To spice up the content, a successful marketer will need to have some understanding of how to apply graphics. Sites like Fiverr can be an exceptional tool for marketers in need of quick design rescue, but give your intern the upper hand by developing sales materials or a visual presentation for your next team meeting (with the graphics team on hand if they panic). Make sure they become familiar with basic design knowledge for creating websites, infographics, and other visual content. Sites such as Ca nva can help.
7. Google Analytics
Successful marketers will know how to utilize all the data available to them to better understand their audience. Your intern needs to become knowledgeable about Google Analytics, and ideally become certified in it. There is a wealth of information hidden in the analytics data, and knowing how to interpret that to enhance your marketing strategy is a priceless skill.
8. Dashboards and Budgets
Once your intern has become knowledgeable about analytics, it's time for them to build a marketing dashboard. Financial limitations often affect the efforts of the marketing department, so a successful marketer will need to know how to work within financial constraints. Help them tie in what they want to do with how it will affect the bottom line. Have them shadow your finance analyst for a day, or work with accounting, so they understand how to successfully plan their marketing concepts around a real-world budget.
9. Project Management
Once your intern has a marketing dashboard established, and they see what's working well versus what's not working well, help them figure out how to fix any friction points. Have them start a mini project that focuses on a KPI that will produce real, measurable results, such as a new landing page, a podcast, planning an event, or conversion optimization, and make sure they include important aspects such as budget and legal.
10. Community Engagement
One of the primary benefits for an intern is the opportunity to "network," and there's no better way to do that than to plan an event. Whether it's a team-building function or planning a community engagement event, let your intern explore their networking and problem-solving skills. They could plan a local event that supports one of your company's existing ad campaigns, or create their own. They could take it a step further by creating a video presentation of the event, which could be shared to your clients/customers.
In conclusion
A great marketer will strike the right balance between many different marketing levers, so give your intern the opportunity to engage with both inbound and outbound marketing strategies. Have them participate in tasks that pull from many disciplines, so they will have a good understanding of the different tools available, and which ones work best for them.
As a final note, remember to keep an open mind and use this opportunity to learn from the fresh new perspective your intern will bring to the table. Marketing interns arrive full of curiosity - a lesson we can all learn from.