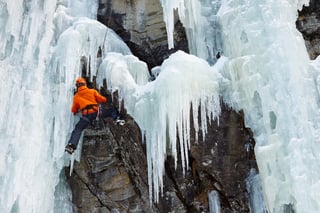 Tue, Dec 29, 2020 |
In my younger years, I loved the thrill of a challenging winter rock and ice climb.
I found one at Maiden Cliff, which rises 800 feet above a lake in Maine. In late winter, sun-melted snow joins with natural seepage, freezes overnight, and creates giant icicles attached to the rock.
What the sun helps to create, it also taketh away. Ice that is climbable with reasonable safety in shade can, after direct sun gets on it, soften, break away from the rock, or simply melt.