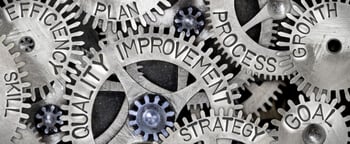 Pity the burden that the dollar sign is forced to carry. If you think about it, for generations, this simple character has symbolized the hopes and dreams of enterprises of all sizes. The numbers that follow, went conventional wisdom, would make the difference between success and failure in the marketplace.
Indeed, it is an oft-repeated lament of companies that price pressure from competitors is the key culprit that is squeezing today's margins, causing market share to slump. Conversely, many salespeople, in fact, still believe that price is the key determining factor in B2B vendor selection.
In today's marketplace, however, this relationship between price and success is no longer a make or break proposition. A more tech-savvy consumer has given rise to the importance of value – and not price – as the frontier upon which the battle for market share is waged.
In fact, in a recent blog about win loss analysis, I shared that price in a technology decision is the determining factor in less than 25 percent of the cases. Other studies have revealed that price isn't the most important factor in up to 90 percent of the cases.
In short, clients want value – and they insist that you make it crystal clear how your product or service is going to deliver the benefits they so badly need to mark their own success. The problem is that if you don't really know how your clients define value, then you risk being irrelevant in your pitch and messaging, making it harder to fill the sales funnel and win business. It's like throwing darts while blindfolded, hoping to hit the target.
Here at Chief Outsiders, we are surprised to discover that many mid-market companies have no fact-based, internal agreement on what clients value. Without this key contemporary starting point for discussion with prospective consumers, it all but ensures that price alone will be the default factor.
That's why creating a strong brand message has never been more important – prospects are finding vendors on line, researching offerings and eliminating potential suppliers based on their digital presence, and this all before they ever speak with your salesperson. Get this part right, and you're certain to be among the finalists for a purchase decision. Get it wrong, and you risk alienating your audience, creating market confusion – and finding your enterprise on the sidelines.
The difference between winning and losing at the value proposition game really comes down to two key questions – posited not at your senior leadership or R&D team – but from the viewpoint of your prospect. They want to know:
Why should I work you with you?
What makes your offer or experience different and compelling?
Great messaging that wins more business answers those two questions specifically, and in a way that resonates with customers and how they see value. This has been made necessary by the digital transformation that has forever changed how your buyers procure and shop for services – all but making it mandatory that you make all strategic and operational decisions with the answers to these questions in mind.
Understanding from a customer point of view what matters most to them and concisely explaining your competitive advantages is the pathway to winning more clients, holding your margins and winning more contested business. As an example, when you dig into your website messaging – do you find you present your company's value in an "online brochure" format – screaming product features; or are you presenting information that makes it abundantly clear about who you are and your market position? As outlined in an HBR article, "Strategy defines the company's distinctive approach to competing and the competitive advantages on which it will be based." Simply put, value is in the eye of the beholder – your target audience.