"Acting on the Growth Gears insights developed by Don Lee, we increased volume with our major customers, nearly doubled our aftermarket business, and created a predictive maintenance offering. Chief Outsiders is a valuable resource and a great company to work with that we highly recommend."

Chris Anguil, President, Anguil Environmental Systems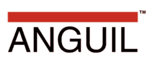 Anguil Environmental Systems (AES) provides engineered environmental equipment and service solutions for industrial and manufacturing customers. Seeking to accelerate growth, leadership engaged Chief Outsiders CMO, Don Lee. Based on insights gathered from customers, the competition, and internal staff, Lee led an AES team to develop a three-pronged strategy with carefully planned tactics to increase revenues by $10 million. The textbook Growth Gears approach delivered 3x the planned growth, increasing revenues by $30 million while expanding AES's global footprint.
Business Background
Cleaner Air and Water for Future Generations
Fullbright Scholar and Apollo Project Aerospace Engineer, Gene Anguil also Founded Anguil Environmental Systems (AES). Since 1978, the visionary entrepreneur has led the engineering effort to develop innovative and cost-effective designs for companies large and small who place their trust in AES's experts.
AES is built on the premise that economic prosperity, public health, and sustainability are intertwined. The company's flexible portfolio of proven, quality engineered solutions and services provide environmental compliance assurance so industrial and manufacturing company leaders can focus on their business.
"We provide innovative environmental and energy solutions for cleaner air and water for future generations," stated Chris Anguil, President, Anguil Environmental Systems.
Seeking $10 Million Revenue Growth
Prior to the pandemic, the second generation of AES executives, led by President and COO, Chris Anguil and Deb Anguil, sought to develop a growth strategy to take the business from $40 million to $50 million in revenue over three years while increasing profitability.
To position the company for significant growth, several challenges needed to be addressed.
Specifically AES needed to:
Develop a more formal growth strategy with accountability and leadership alignment

Extend and formalize its aftermarket strategy

Define and meet revenue expectations while smoothing bumpy revenue

Develop consistent messaging across the company and marketplace

Develop a pricing strategy to address current issues

Improve customer retention and communication
The effort required a robust marketing and sales strategy and platform, sales and marketing integration, an effective digital strategy, and brand activation. AES also needed to know where to best invest its marketing dollars and sought to put the right people on the bus in the right seats to drive growth.
Fortunately, AES learned about Chief Outsiders through a Vistage workshop that Deb Anguil, a Vistage member, attended. They selected Don Lee to be their Chief Outsiders fractional CMO because of his extensive industrial and engineering/ professional services background.
"We contracted with Chief outsiders, specifically Don Lee, for about a six-month period and had a really good experience," confirmed Anguil.
Subsequently, Lee proposed a 3-phase engagement based on the Chief Outsiders Growth Gears methodology with detailed plans for:
Phase 1: Insights/Strategy
Phase 2: Go-to-Market Playbook
Phase 3: Pilot and Implementation
Strategy
Growth Gears Approach
During the seven-month engagement, Lee travelled to be onsite with Anguil leadership four or five times for two days each. He also held a regularly scheduled check-in with Anguil leadership to review progress for 45 minutes each week.
He began by reviewing AES's core marketing ideology (brand promise, value proposition, core values, etc.), customer insights, competitors in the space, and trends affecting the business.
"Don came in and conducted focus groups," reported Anguil. "We did a SWOT analysis, voice of the customer, and obtained a lot of input through his exercises that have really fueled our growth in the last couple of years."
"Number one is to listen to the customer research and look at the trends," related Lee. "Then follow the Growth Gears methodology to build a growth plan."
Insight to Drive Profitable Revenue Growth
Lee conducted internal and external stakeholder interviews and team workshops with the intent to discover hidden value at the company. He also reviewed current marketing assets and activities to determine their effectiveness with the targeted audiences.
"This inside/out approach has proven valuable to develop clients' strategic marketing objectives, initiatives, and key performance indicators to measure progress," reported Lee. "The ultimate goal is to align all stakeholders around a growth strategy to drive profitable revenue."
"We follow the Growth Gears methodology, applying different tools with each gear," Lee continued. "We used some of my tools and some outside tools, really listening to the customer and the trends."
Strategy Based on Insights
Developing a Customer Growth Matrix, Lee helped AES categorize its high revenue, high growth potential customers to provide them with customized service. The matrix also identified low growth potential customers to retain and divest, and low revenue customers to develop.
Looking at products and markets, he identified ways to leverage the company's strengths in existing markets and how to promote current and new solutions in new markets.
Applying a Blue Ocean approach, he identified activities to eliminate, reduce, raise, and create. He also developed a go-to-market brand house, providing clarity and focus for the company's messaging.
Love the Ones You Are With
"Specifically, we focused on our VIP customers to increase our business with them," explained Anguil. "And it has been very successful."
In addition, leadership knew that aftermarket was Anguil's highest margin business with a 40% market share. "So, we looked at ways to improve that," he added.
Thirdly, AES looked at predictive maintenance and IoT technologies. "The effort is still in its infancy, but we're making progress," Anguil explained.
Finally, Lee's team worked to refine Anguil's messaging. "We heard repeatedly that we don't walk away, whether it be from our customers or colleagues, or vendors or suppliers," continued Anguil. "Now, that's been branded and it's one of our core values."
Execution to Complete Market-Oriented Transformation
Lee's team then laid out task owners, contributors, project status, and next steps to implement the growth strategy. Over the next 14 months, they completed the company's transformation from an internal and engineering focus to a fast-growing, market-oriented enterprise.
"Often, I've seen that you're so busy working in the business that you're not working on it," related Lee. "As a result, you do random acts of marketing, sales, and operation. But we were able to talk through it and apply the Growth Gears methodology to become market focused."
Results
3X Planned Revenue Growth
Anguil's leadership had sought outside help to grow revenues by $10 million. Application of the Growth Gears approach under Lee's direction resulted in an astounding increase of $30 million, or 3X the planned growth. Anguil is now running at $70 million plus in annual revenue, with 200 global employees across five locations servicing 2,200 installations worldwide.
"We doubled new orders for current clients, increased parts by twice, and started a Managed Services Department that's nearly doubled in size," explained Lee. "That's how we got one from $40 million to $70 million."
Growth Partnership
Chief Outsiders coming into AES opened leadership's eyes to possibilities. "They were so busy working inside their business, they weren't working on their business," repeated Lee. "And being so focused internally, externally they were missing things."
"My experience with Don was great," concluded Anguil. "Hopefully we'll have the opportunity in the future to partner again, as it was a partnership more than just a supplier and vendor relationship."
"AES's leadership is 100% customer focused, 100% life learners, and they have a great culture," added Lee. "My superpower is bringing marketing, sales, and operations together to bring value added products and services to market. I very much enjoyed working with them."