---
"Working with [the CMO] yielded the best of all worlds, immediate hands-on results and a lasting impact on the business." -

Brian Plackis Cheng, CEO, cielo24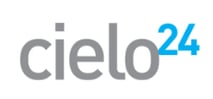 cielo24 delivers searchable captions and media intelligence for large media platform partners in online education, enterprise, news and entertainment. Pivoting to increase growth, the company sought outside expertise to scale marketing and sales. A Chief Outsider temporarily assumed the CMO role to implement end-to-end marketing automation, optimize marketing investment and provide a solid foundation for future growth. Leveraging the improvements, the company generated 300% revenue growth in 12 months, helping to secure $5.1 mm in funding.
Business Background
After Brian Plackis Cheng bought the technology that became cielo24 in 2013, he grew the company very quickly to be one of the largest captions providers in the online education space, serving hundreds of universities and partnering with the video and media platforms.
Searchable Video Content
Now, he's leveraging that technology and the relationships the company has built to generate groundbreaking data insights into video.
"Nobody knows what's inside the countless videos created every day," explained Plackis Cheng. "So, we're generating synchronized data that enables users to know who's in the video and what they are saying and doing. Our clients use that information to drive content discovery, marketing and increased engagement, improving the monetization of videos."
The pivot from driving subscription closed caption revenue to becoming a video SEO and metadata business increases the company's growth opportunity exponentially.
"By making video content searchable, cielo24 has the potential to make video as searchable as the web," stated Chief Outsiders.
Rapid Growth Hurdles
In the early growth stages, startup employees have to wear multiple hats and may experience issues with expertise and bandwidth.
"We faced both of those hurdles," stated Plackis Cheng. "Our challenge was growing quickly and needing all the disciplines of a larger company as we scaled sales and operations."
Marketing Automation to Drive Leads
Although he had implemented Salesforce and hired a content marketing person, Plackis Cheng recognized that he needed someone who knew how to leverage marketing automation and could assume an acting marketing leadership role.
"We were trying to build out all of the pieces end-to-end to drive qualified leads into sales," he explained. "And, we needed someone to offload marketing from our head of sales so he could focus on selling and growing the business."
Chief Outsiders
Another issue the company faced is the difficulty of hiring people locally. Santa Barbara is an active market for available marketing talent. Plackis Cheng evaluated several local candidates to take over the marketing role part-time or as a contractor without success.
"We had a three-to-five-month window for someone to get things organized and operations going," he stated. "Then we could transition to a full-time person."
On SurfAir, Plackis Cheng heard from a friend how he had brought in Chief Outsider, Karen Hayward, learning that she was a phenomenal resource for him at PunchTab. Following up on the referral, he contacted Hayward who introduced him to the CMO.
"[The CMO] had a nice mix of senior-level strategic experience and the ability to roll up his sleeves and put a plan together with the right level of granularity to affect the outcome," related Plackis Cheng. "It seemed like a good fit and we worked out an engagement that made sense for both of us."
Growth Strategy
Acting Head of Marketing
The CMO spent two days on-site to meet the team and joined them about once per month, working remotely most of the time. He provided some hands-on assistance but primarily management and leadership.
He participated in off-site strategy meetings, weekly leadership team sessions and board meetings, coordinating with the team and four different contractors to manage the website, SEO and advertising. "The team was in an ever-changing state," he noted.
"[The CMO] was able to come in and quickly take the acting head of marketing role," related Plackis Cheng. "He put together a plan to organize all of our disparate contractors and employees to drive activity in the marketplace so our Sales VP could focus on building the sales team."
Generating the Most Impact
Challenges included managing the effort part-time remotely, dealing with the different work/life vibe in Santa Barbara, and bringing in resources that shared the company's philosophy to get things done.
To focus on generating the most impact, the CMO adjusted to do less hands-on and more management. "[The CMO] is really open to feedback," related Plackis Cheng. "Working together we could figure out where he could have the most impact."
Getting the Data Working
The plan to get the marketing automation working end-to-end included:
Capturing and processing marketing data
Identifying lead sources
Populating Salesforce fields automatically
Measuring close rates
Implementing a sales and marketing dashboard
"A big part of the effort was getting all the data working," related Plackis Cheng.
Optimizing Investment
Another objective involved helping leadership determine where they should make marketing investments to attract the best qualified leads. The CMO put together various campaigns with the marketing team to determine cost per acquisition.
"For us, that was really a big step forward, one, to get the automation in place and two, to get some predictability around our investment and return on marketing," stated Plackis Cheng.
SWOT Analysis
Being very active in the marketplace, cielo24 had accumulated a lot of customer data. Building on that, he guided them through a SWOT analysis to understand the marketplace and how they could leverage their strengths.
"As a startup, it's about execution, having the right ideas and how to take all that information to facilitate decision making to position the company," related Plackis Cheng. "When we did our strategy work and marketplace analysis, [the CMO] was able to lead that effort easily."
Marketing Foundation
The CMO spent much of his time building a marketing foundation with measurable marketing automation. He implemented a visible funnel with dashboard metrics for website visitors, leads and wins.
With the marketing automation in place and available talent hard to find in Santa Barbara, the CMO brought in a new head of marketing from San Francisco, someone he'd known for years. "He was very instrumental in helping us transition back out and getting us the right long-term replacement," stated Plackis Cheng.
Growth Results
300% Revenue Growth
Remarkably, cielo24's revenue grew over 300% in 12 months, with deals closed per month increasing 10X.
"It was a partnership between marketing and sales" stated Plackis Cheng. "The marketing automation and reporting allowed the sales team to focus on scaling and selling."
"Traffic, leads, wins and the average sale amount all grew," added the CMO. "The dashboard also helped sales team accountability."
Scaling Sales and Marketing
"Bringing in [the CMO] allowed us to think about how to scale marketing and freed up our sales leader to focus on sales and building a team," stated Plackis Cheng. "He's been able to hire six people in the last few months because he's not having to juggle both balls."
Successful Funding
The engagement with the CMO coincided with an important time for leadership to demonstrate their ability to grow the company and the market.
"We were not funded yet," explained Plackis Cheng. "The revenue plan we presented was backed by a marketing plan that [the CMO] and the marketing team drew up to support the sales objectives.
The increased sales growth helped to secure the funding. "When we went out to raise money we were at X and by the time we closed the round, we were at 3X," stated Plackis Cheng. "That's huge! Investors liked our vision and they loved the revenue growth."
Lasting Impact
cielo24 is now positioned to tell its story with all of the pieces in place to grow exponentially.
"[The CMO] showed us how to apply marketing automation and best practices to drive revenue for the company," summarized Plackis Cheng. "We had a stellar year, not only with the financing and growth, but also laying the foundation for next year."
"cielo24 is a very well-managed company with a great culture for growth and a great team to execute its strategy," concluded the Chief Outsiders CMO.