---
"After a year of implementing the Chief Outsiders strategy, marketing plan and tactics, we more than doubled our goal of 20% growth to 40%." JD Dodson, CEO, Rapid Power Management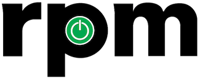 Rapid Power Management (RMP) offers customized energy solutions to commercial customers in several states. Seeking to continue revenue growth in the face of sliding market conditions, founder and CEO, JD Dodson, engaged Chief Outsiders to help identify growth opportunities and focus the company's approach to the market. Working closely with RPM leadership, Chief Outsiders CMO and Partner, Beth Somplatsky-Martori, guided the development of a comprehensive marketing strategy and plan. Improved messaging, rebranding and targeted sales efforts combined to produce 40% revenue growth over the next year.
Background
Built on Integrity
JD Dodson, future CEO of Rapid Power Management (RPM), was always more than fair with his customers. Working for a large power company bent on charging a customer for a mistake, he couldn't do it. That experience spurred him to launch a new energy services business.
Founded in 2001, Rapid Power Management offered energy procurement, energy management, engineering services and power factor solutions for the Texas regional power market. The company led by Dodson flourished as the energy market adapted to deregulation.
"There was a void for a customer-centric solution that helped clients not only procure power, but also lower their energy bills," stated Dodson. "And, what makes Rapid Power unique is that we put both those services together."
Maintaining Strong Growth
Prior to 2017, RPM maintained growth by adding services. From 2016 to 2017, top-line revenue grew almost 14%, increasing the bottom line by 50%. However, leadership expected the company's energy procurement business to slow. Falling energy prices were putting pressure on the company's value proposition.
To sustain revenue growth, Dodson and his team wanted to identify the most attractive opportunities for profitable growth and move forward with those that would generate the most revenue impact in the near and intermediate term.
"Strategically, we were fragmented in how we went at the market," explained Dodson. "We wanted to implement an effective marketing plan to grow top-line revenue by 20%."
Vistage and Chief Outsiders
For years, RPM had been using internal resources and various agencies for different pieces of its marketing effort. That all changed in 2017 when RPM's new marketing manager attended a Dallas Vistage Chairs meeting where she met Beth Somplatsky-Martori, a Chief Outsiders Partner and CMO.
"We picked up the conversation again at a Vistage Executive Summit," related Somplatsky-Martori. "Then, she reached out to me. RPM was looking for a much more comprehensive program than what they had been doing."
Having found what they were searching for, RPM's leadership committed to a six-month engagement with Somplatsky-Martori beginning in late 2016.
Growth Strategy
Experience They Could Never Hire
Collaborating with the team one day per week onsite, Somplatsky-Martori worked to develop market-focused insights on competitors, customers and the company. She also labored offsite to develop brand positioning, a messaging platform and new marketing materials.
"Beth worked integrally with our personnel to understand the marketplace and implement current strategies," explained Dodson. "It was critical for her to be in the office to work with our personnel and help them understand how to implement this plan after she left."

"Working with Beth was a pleasure," he added. "She has a world of knowledge and experience in the marketplace that a company like Rapid Power Management could never hire."
Pinpointing Growth Opportunities
The marketing team led by Somplatsky-Martori sought to better communicate RPM's message to the marketplace and develop insights to segment its business. Looking under every rock, they reviewed all competed projects by vertical segment and industry size.
"We were able to determine which projects were the most attractive for each of the segments and where they would have the best overlap," related Somplatsky-Martori.
In addition to pinpointing the most attractive growth opportunities, Beth's team analyzed how to best apply the full RPM solution portfolio to open doors for its Energy Procurement Service, a source of recurring revenue.
Re-branding, Competitive Positioning and Messaging
Drawing upon the insights gained, the team developed a comprehensive marketing strategy, including a visual brand language and more compelling messaging summarized as follows:
"We partner with our business clients to become their energy management department. We combine our market knowledge, technical expertise and consultative approach to save money on your utility bills."
Key elements of RPM's updated marketing strategy:
Customer Segmentation by service type, industry, size, geography and sales person to effectively target marketing and sales efforts and identify cross-selling opportunities.
A prioritized list of the most actionable opportunities with resources required for each.
Rebranding, including new brand positioning, messaging platform and brand standards applied to the website and all marketing materials.
Detailed Marketing Plan and Tactics
As the rebranding effort moved forward, Beth worked with RPM's marketing director to complete a detailed marketing plan, including monthly budgets.
"We added coding to the RPM database and targeted by NAICS code, so they could slice and dice," she related. "We identified the sweet spots where they had a lot of success for all four of their project types."
The marketing plan included recommendations for SEO, case studies and direct marketing programs. It also specified additional customer acquisition and retention programs, retargeting, print advertising and cobranding.
An updated responsive website with results and dollar benefits, along with a Power Factor microsite would increase traffic and conversions. In addition, a bi-weekly newsletter and branded email campaigns and sales materials were developed to support the sales team.
"We really simplified how they look at their business," Somplatsky-Martori explained. "We cleaned up the website, added calls to action, gave them nice stories to tell and used internal savings data to attract clients."
With processes it had in place, RPM continued to measure leads, revenue growth, website traffic and close rates. A proprietary program enabled them to analyze results by client size and segment.
Growth Results
Focus Yields Market Strength
After years of using a fragmented approach, Chief Outsiders helped RPM develop and implement an overall strategy, rebranding, targeted messaging and a detailed roadmap to accelerate growth.
"Bottom line, Chief Outsiders has given us a marketing plan and strategy to unify our culture and our people around our mission statement and what makes us unique," stated Dodson. "They have helped to make us stronger than ever in the marketplace."
40% Revenue Growth
Over the next year RPM grew revenues by more than double its growth target of 20%. Disciplined execution of the marketing strategy, plan and tactics developed with Chief Outsiders generated increased website traffic and conversions, more leads and improved close rates.
"Because of the enhanced branding and messaging, they were also bringing in larger clients, including a couple of Fortune 500 companies," added Somplatsky-Martori.
A Foundation for Continued Growth
The marketing strategy developed with Chief Outsiders laid the foundation for accelerated revenue growth at a time when RPM was expecting slowing growth due to market conditions. In addition, the detailed marketing plan provided a framework for leadership to consistently implement the strategy.
"With a good, focused marketing plan you can grow faster than the market, even when the market is slowing," Somplatsky-Martori remarked. "That's a big deal for any company."
Now, Dodson whole-heartedly recommends that Vistage members, or any company, should not hesitate to engage Chief Outsiders.
"JD is one of the most enthusiastic owners I have worked with," concluded Somplatsky-Martori. "What makes him different is his integrity and a true commitment to customers."